#bikeschool: Ryders Caliber Photochromic Review and Giveaway
We've got Professor @egggman in today with a review of the Caliber Photochromic sunglasses from Ryders Eyewear.  Mike is a year round cyclist and experiences all seasons and conditions over there in Ontario, so he's sure to provide a full review on their performance.
Enter to WIN: Oh, and we're giving away a pair of Ryders Caliber Photochromic sunglasses as well. Details below.
Ryders Eyewear CALIBER Photochromic Review
by Mike (@egggman) Osborne
This is my first LovingtheBike post, odd but true. I have been working with Darryl over at #bikeschool for what seems like forever but have not yet written here. I guess it just seems fit to have it be a #bikeschool post I finally write.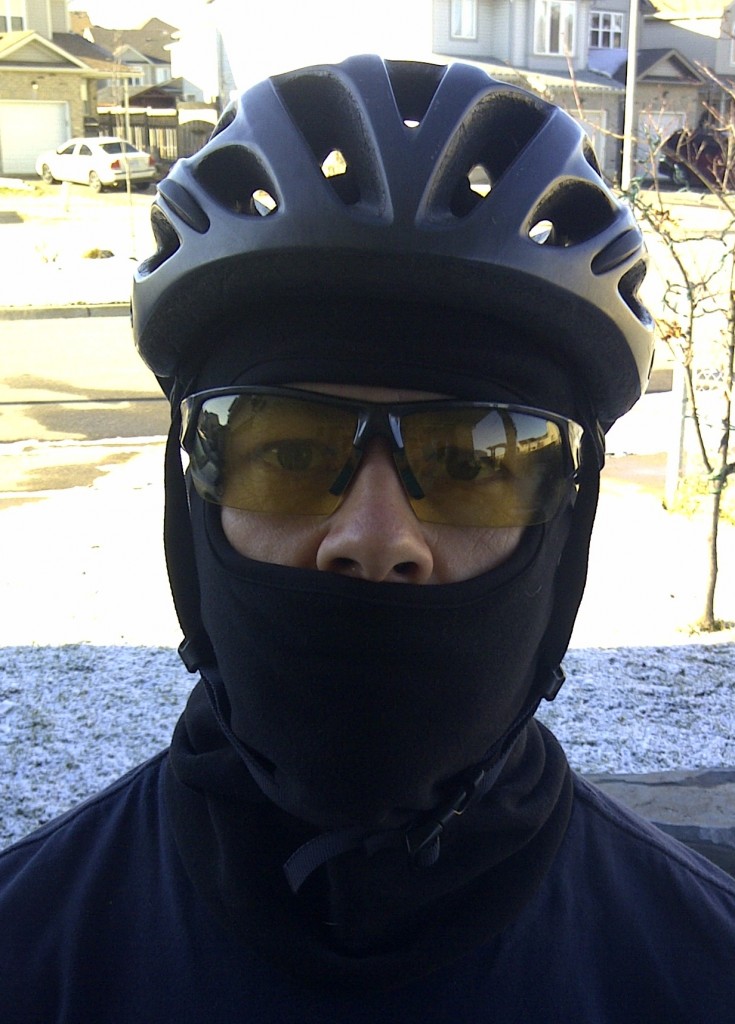 This is kind of a funny post in and of itself.  I am the guy at #bikeschool who professed to "hate riding with glasses on!!!".  By and far I am the last guy who should be reviewing a pair of cycling glasses.  The good people at Ryders Eyewear however were confident they could make me enjoy riding with glasses.  I was up for the challenge.
Preface part 3, I have ridden in the past with many different types of cycling glasses as the idea of protected eyes made sense to me.  I generally have ridden for 5-10 minutes and then jammed them in a camelback/jersey pocket, or tossed them trailside. I can't stand the way they obstruct my vision, be it fogging or just odd plastic pieces in the way masquerading as trees and slowing me down.
Well enough about me, let's get to the goods. Like a kid on Christmas day (really about a month and a bit early) I tore into the box that arrived at my door while I was working from home. I was amazed by the awesome hard-shell case the glasses came in. I almost didn't want to open it.  But then I did. Wow, they look like clear glasses, I thought (I was expecting more of a yellow).  Not thinking much about the concept of the photochromic lens I put them on and looked around. After going out back on the deck I took them off and they had changed to a quite dark lens, neat.  I put them away and went back to work.
My first ride with them was good, I was over-analyzing everything and when they fogged at the lights by the office I instantly threw up the "ha, glasses" feeling until realizing my toque had completely flopped over the top of them blocking air release.  Since then, although they have fogged slightly at stops, I have noticed how quickly the fog clears once the pedals start to turn. One thing that has been amazing is no matter the day or type of riding my eyes aren't watering.  I have ridden with them in road and trail, in rain/snow/freezing rain/sun/and pre-dawn darkness. They are truly a go to pair of glasses in all conditions.
As far as my issues with other glasses of times past, and plastic pieces in my periphery, there just is none.  I don't even notice the edge of the lens.  I am amazed that they can shield the wind well and de-fog while moving. Physics would indicate that it is airflow behind the glasses that cause the clearing effect but my eyes remain warm even on the coldest rides. I am almost in goggle season but in past years I would have already made the transition from bare eye to goggles.  The next test will be spring when deciding to/not to wear the glasses for MTB races. I am currently leaning towards wearing them.
P.S. I don't hate riding with glasses anymore!! At least not these glasses.
Rating them a 4.5 taco's due to minor fogging at stops once the motor warms up…
Enter to Win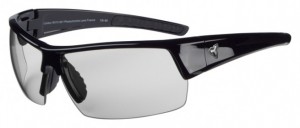 Here's your chance to win your own pair of Ryders Caliber Photochromic sunglasses and see if they perform just like @egggman has said they do.  Leave your comment below letting us know what you like best about riding with your sunglasses…or how they could perform better while cycling.  Contest closes on Thursday, December 29th at Noon EST.
The contest is now closed.   Congratulations to Chris Baskind who wins a beautiful pair of Ryders Caliber Photochromic sunglasses by Ryders Eyewear.  Thanks to all who entered…thanks to Ryders for being so awesome…and thanks to @egggman for providing a nice review.