#bikeschool: Uniformity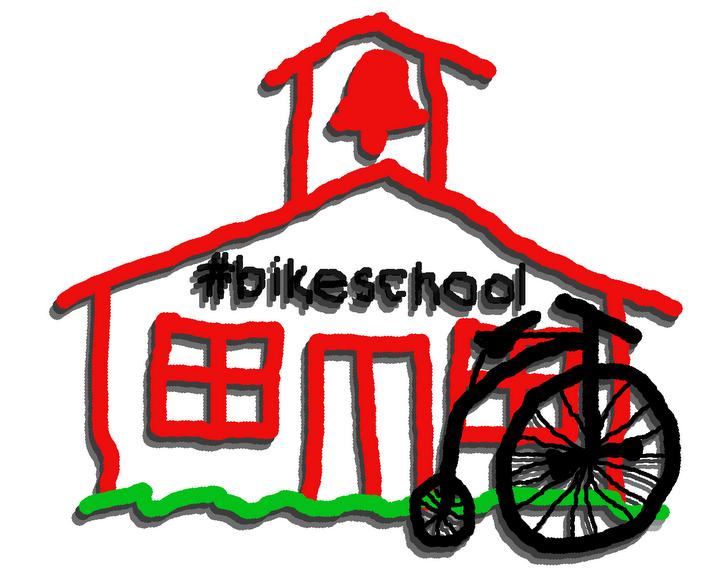 As we hurtle through February (seriously…!? Where has the year gone already!?) and head onwards towards what we all hope to be fresh Spring weather followed by a hot dry Summer, competitive thoughts begin to flood the brain.  Whether it be beating your friends up the local climb on a Sunday morning, setting a gold medal time in a sportive or starting your first 100 mile ride…we all get that competitive bug and it's great to feel part of a team when you are doing it.
[Ed: Please remember when attempting a long distance ride such as a 100 miler, it's the starting that's the hard bit! Getting around and finishing will take care of themselves, your friends will help you, it will be ok. Just make sure you get out there and do it!]
After interviewing Canadian Olympian Lauren Campbell (@gunzycampbell) last week in the first of our 2012 Talks series and seeing the great interaction everyone had with her as #bikeschool professor last week, I realised that 2012 is going to be a competitive year for lots of people.  So what better way of making the most out of 2012's competitions than in stunning #bikeschool team kit made by Groucho Sports.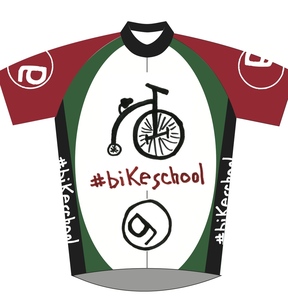 The #bikeschool jersey was designed by our very own @BobRidesABike and we want to see these jerseys competing all over the globe.  After all…#bikeschool is all about making WORLD CYCLISTS UNITE. You can pick up your #bikeschool jersey for just $45.95 directly from Groucho Sports and as those that have already purchased will testify, they are superb quality.  Groucho Sports also produce the LovingTheBike jersey and shorts which you can see below.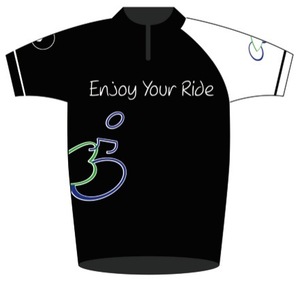 So if you haven't added either the #bikeschool inspired jersey or the LovingTheBike team shirt to your collection yet, get with the program and show your support.  We want to see these jerseys at as many events of rides as possible this year and if you start sending in some real corkers, we'll dedicate a whole page just to your competition photos.  Make sure you let us know how you get on with any challenges you have this year, we are all here to help!

Head over to Groucho Sports and pick up your team gear and let's see how many points we can score in the Union Bicycliste International!
Stevie