Biking Montreal With JustFly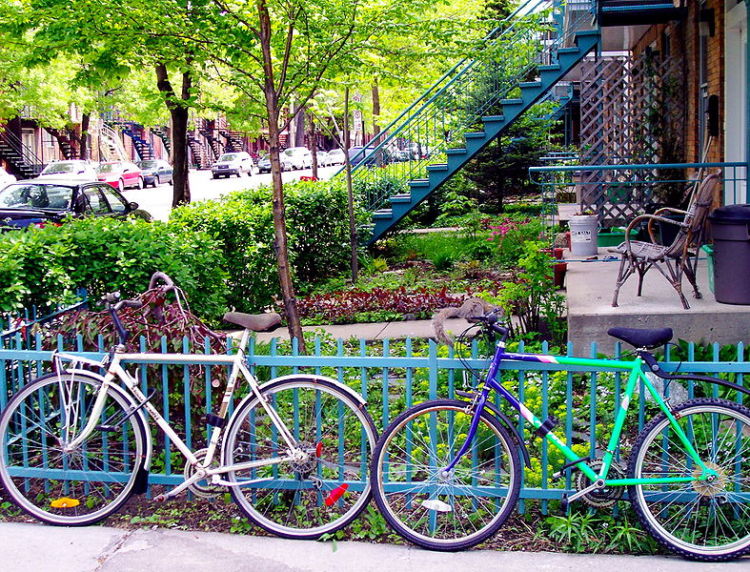 During the Summer months there are few cities as fun and varied to bike around than Montreal. An island with a mountain in the middle, riders have a wide variety of terrains, views, and difficulties to consider when planning a bike ride through the city of Montreal. Thankfully, the city is loaded with great routes ripe for the cycling. In order to get a handle on some of the best ones to check out I spoke with the online travel agency JustFly. They gave me three routes you need to check out if you want to cycle Montreal right.
Lachine Canal
The Lachine Canal bike path is one of the largest in the city and can take you from Sculpture Park in the West, all the way to the Old Port in the heart of Montreal according to JustFly's review. In addition to seeing unique locks, bridges, and other water facilities, bikers heading down the Lachine Canal can check out the Atwater Market and McAuslan Brewery in Saint Henri. Be weary though as these paths are also often used by people walking with their dogs, so make sure no one gets hurt!
Parc Mont Royal
One of the more difficult treks in the city is the trail winding up Parc Mont Royal's slowly elevating streets. This big climb requires you to have both a good bike and great fitness as you very slowly reach the summit according to JustFly. Once there, visitors can enjoy the great lookouts over the city, Beaver Lake, and, obviously, the wind whipping ride back down to Earth. This area is also a high traffic area for cars, so extra care is needed, especially if your plan is to break some land speed records heading downhill.
Parc Jean Drapeau
The home of many of Montreal's biggest festivals, Parc Jean Drapeau is an excellent cycling route for those who find themselves downtown looking for a way to escape the urban environment. Located on Ile-Saint-Helene, you will need to use bridges to reach this little piece of paradise just out of the downtown core. Luckily, once you are on the island, you shouldn't encounter too many vehicles as you zip around Parc Jean Drapeau.