Black Snow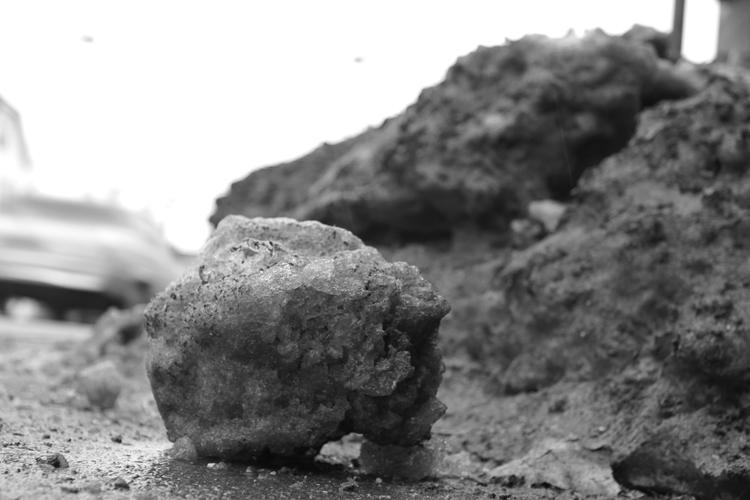 The gray days of winter drag on, and black snow lines city streets. A melancholy seeps into my pores, born of missing long, leisurely rides.
Over the years, I've come to rely on riding as a stress reliever, my main mode of exercise, and creative thinking time. Without it, I struggle. I miss the camaraderie that riding brings and I have a physical craving to ride.
I admire those who commute all winter or go on pre-dawn frigid rides. I know they're happier, more satisfied, than I am right now. It's not the temperature that keeps me from riding outside; it's the unwelcome combination of slush, icy pavement, and moving traffic. It's my own fears that keep me from heading out.
I continue to ride inside, but it's not what my soul needs to keep me grounded. These are not "rides"…it's exercise, pure and simple. I yearn for longer days and dry streets. With envy, I view photos of rides happening in warmer temperatures, on sweeping roads with friends.
How I yearn for a long ride. Those magical hours spent in the saddle moving and feeling free. What can compare?
Soon, I tell myself. Soon.
– Suzanne