Bryan is Making it Happen
When we came out with our Cycling for Optimal Weight min-e-book on December 27th, we offered up the challenge (and reward) for all those who would commit to going on the program.  Five of you responded saying you were ready to go after your ideal weight using cycling to help get you there. Out of those 5 people, only one has come back to me and said they're ready to go after it.  I'm sure the others will come around soon and get on board, but I would like to congratulation Bryan (from Biking to Live) for committing to better health.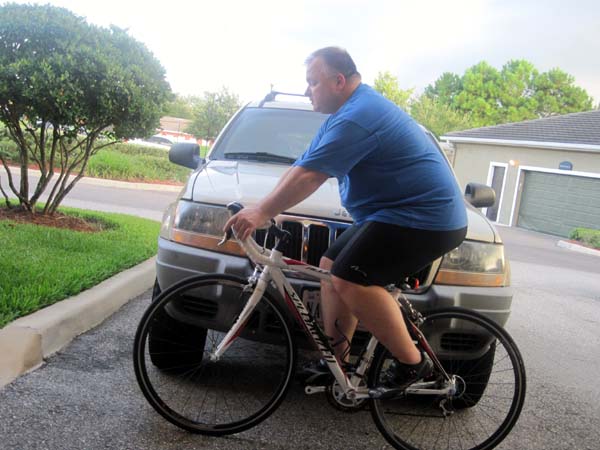 It took just a little bit of convincing, but last Monday Bryan told me he was ready to grab 2011 by the balls and show it that this is the year of the Bryan (my words, not his…but I know he was thinking it 🙂 )
We got right at it and I laid out the cycling program that I wanted him to follow for the first couple weeks.  He also filled out his nutrition assessment which helped Kelli set him up with an eating plan that was right for him.  Online nutritional counselling is what Kelli does for a living, and although I'm a little biased, I honestly feel she is the absolute best in the business.  Bryan is in for some first rate help, advice, and support.
On the day Bryan committed to starting the Cycling for Optimal Weight program, I sent him a video that I felt would  add a little motivation and show him that anything is possible when you put your mind to it.  If you need a little boost today, have a look at this video from The Journey TV.
[youtube]http://www.youtube.com/watch?v=mdd_QS2YOXU[/youtube]
If you'd like to get Bryan's perspective on the Cycling for Optimal Weight program, please read his post entitled "Cycling for Optimal Weight – A Mission" and follow his continued progress in future posts on his blog.
Okay, your turn….what are you doing to move closer to your goals?