Win a Pair of Cycling Sunglasses
As I've been known to say in the past…."My Momma tells me I was born with a pair of sunglasses on my face".  Yep, I honestly can't remember too many days in my life when I wasn't sporting a pair while cycling or doing anything else outside.

So you just have to know that when a company approaches me and asks if I'd like to review a pair of sunglasses, I'm going to say yes.  But over here at Loving the Bike we don't like to do just plain old reviews….we like to bring you into the mix and supply a giveaway as well. Have a read through what I think of these sunglasses and if they sound like something you'd like to have for yourself, simply sign up for BTB's Newsletter (click here to sign up) and then leave us a comment saying that you've got yourself signed up and you're in to win.  The lucky winner will get a pair of the BTB 400 Series sunglasses. (Contest is now Closed).
The Review
The folks at BTB gave me a pair of their 910 glasses to check out because I have a smallish face and these are one of their recommended choices for my size. Here is a quick overview of what these sunglasses have to offer:
Complete UVA and UVB protection
Polycarbonate frame
hypoallergenic temples and nose-pieces with an Anti-Bacterial agent for heavy perspiration environments
Serious impact resistance (see video below)
Ballistic Rated…I'm not sure what that means, but it sounds pretty cool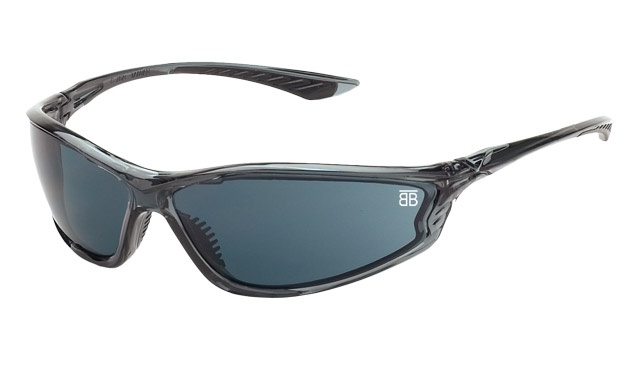 What I Liked
It could just be coincidence, but I have been on 6 rides since getting my pair of 910's in the mail and each and every one of these rides have been fantastic.  I'm a bit of a superstitious freak so I can't help but think that the glasses had something to do with it.
With such an incredible impact resistance on the lenses, it makes me feel good knowing that if a rock came flying off a car tire and hit me, my eyes would be very well protected.
When I'm out on the bike, it's not about fashion…but these glasses look really good and the vain side of me thinks that's very important.
I like how they categorize each of their glasses to what size of face they are best suited for.  That's a big plus when ordering sunglasses online.
This lens test is cool and worth watching:
[youtube]http://www.youtube.com/watch?v=BdV0baZoO7w[/youtube]
What I Didn't
 The 910 model fits very closely to the face, so on some of my sweatier rides I had sweat run down onto the lenses and blurred things a little for me.
Although the frames are proven to be very impact resistant, they didn't feel ultimately secured to my face.  I'm not sure how to explain this one, but they don't seem to lock into my face like some of my other sunglasses do.
The Company
BTB Sunglasses prides themselves on offering "the best $100+ glasses for under $50".  I have to admit, I was a little sceptical of how good these glasses were going to be and wasn't sure about having them send me a pair to try out.  But after checking out their website and seeing all the facts, information, and detail they put into it…I knew they were worth a try.
This is a Husband and Wife run company and they really look to have put all they've got into delivering a quality product whether you're looking for cycling sunglasses, sports sunglasses, or running sunglasses.  A portion of each sunglass sale is donated to the BTB Foundation…a non-profit that helps to actively promote youth participation in all ball sports for a healthier and active lifestyle.
Final Thoughts
Any lesser known sunglass company is always going to have a battle competing with the big dogs like Oakley, Arnette, and Spy….but if you aren't brand obsessed, then the BTB's are definitely worth checking out.  Find the style and fit that works best for you.  Better yet, keep your expensive name brand sunglasses for day to day use and get a pair of these to drip all that sweat on during your ride.
Tip: Be sure to rinse off your sunglasses after every ride.  If not, the salt in your sweat will start eating away at the plastic and will also eventually mess up your lens.
The Giveaway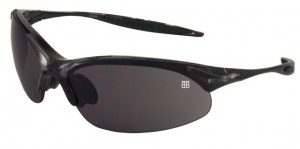 This contest is now closed.  Congratulations to Michael Zubia, the winner of a great new pair of BTB 400 Series Sunglasses.  Thanks to everyone who entered.
As we said at the top of the post, be sure to head over to www.btbsunglasses.com and sign up for their newsletter.  Once you've done that, leave a comment below (yes, we trust your good honor) and you're in to win a pair of BTB 400 Series sunglasses.  We'll take entries up until Noon EST on Monday (October 3) and announce the winner soon after.  For anyone who doesn't win and still wants to get a pair of these glasses, BTB has provided a 20% off coupon to our readers. Purchase a pair of their glasses and when checking out, enter LOVING20 as the coupon code.