Can You Spot the Cyclist?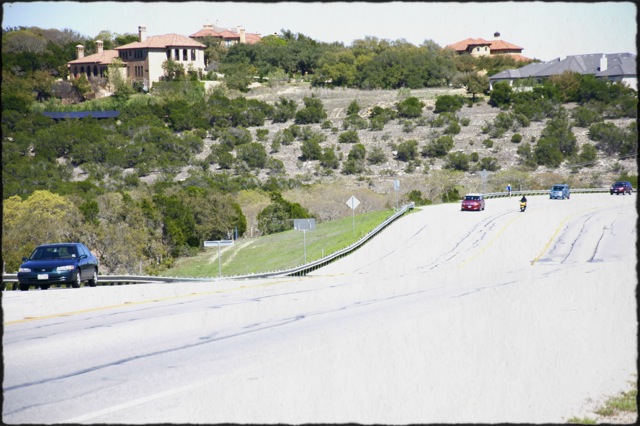 Of course you can….you're a cycling fanatic with bikes on the brain.  Most of you have probably already picked out the frame type and components of that tiny little bike as well.  But many drivers out there are not like us, and I feel it's because of this that a lot of the instances between bikes and cars happen.
When you're driving, I'll bet you are constantly seeing cyclists around you….maybe even spotting some mountain bikers on trails as you drive along a wooded area.  It's like anything, when you've got something on your mind you just seem to find them everywhere you go.  But what happens when bikes aren't on your mind?  Yeah, you get drivers making a "left hook" towards you….or a whole lot worse.
Today's post is a simple one, with a simple message:
 "Get Bikes on your Brain"
We definitely need to promote drivers and vehicles to "Share the Road", "Be Kind to Cyclists", and everything else…..but by having us on their minds, I feel there's a much better chance of being seen and kept safe.