Cheap Gear from GearBest
A while back we did a giveaway with an online company called Gearbest.  They sell all sorts of products including electronics, clothing, toys, and pretty much anything else you can think of.  Oh, and they sell some cycling clothing and gear as well.
Last time it was our readers who got to collect on the Gearbest goods, but this time around they sent me a couple products to check out and review.
For the past few years I've been riding with my Sony mp3 headset…..yes, I ride while listening to music.  But it died on me a few months ago and I've been really missing it.  I find it's the ideal set up for listening and riding and was looking at buying another set.  But then I saw that Gearbest sells the exact same thing….just a Chinese knock off version of what Sony sells.  They call theirs a compact wearable sports mp3 player….and instead of selling for around $100 like that of Sony, they have it on special for $6.85.  Yeah, you read that right.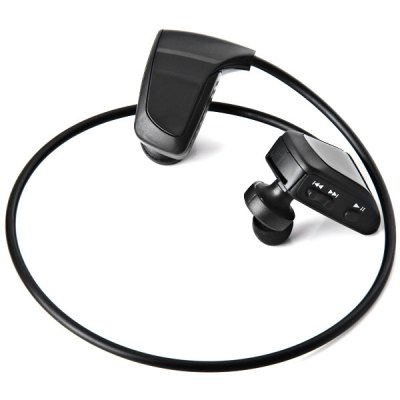 I received them last week and couldn't wait to load up my music and start riding with it once again.  Although I had a slight issue connecting it to my computer, it was finally recognized by my laptop and I was able to get it filled with songs.  It performed beautifully on my ride and I was instantly reminded why I love it so much.  You can control volume, change songs, and everything else with one simple touch to the earphones.  No digging around for the player or any of the hassles of riding with other mp3 players.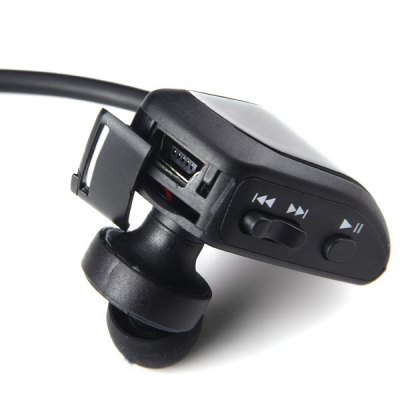 About the only thing I can tell that it does differently from the Sony version is talk….or maybe I just haven't clicked the right setting.  Yeah, Sony one would say things like "shuffle one"…..but I'm okay without that feature if this one doesn't do it.
I just hope the Gearbest version lasts longer than the other one I had.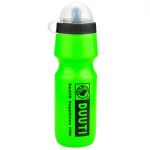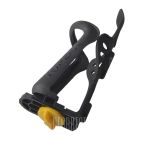 Okay, so they also sent me a new water bottle and cage….but what all can I say about items like these.  Yeah, they are nice…..the cage is made by Topeak so it's a good name brand and not a Chinese knock off this time.  A cyclist can always use a new bottle and I like the idea of having a back up cage when I need it.
I do recommend Gearbest to you guys.  They have a whack of products and many of them are super cheap.  Depending on what you're looking for, they just might have the perfect solution.