Choosing the Right Cycling Kit for Winter
You can't beat the feeling of a glorious summer ride, but the same pleasure is still there to be had in winter as long as you've got the right kit – there's no such thing as bad weather, only the wrong clothing! Set yourself up to really enjoy your winter rides with these tips to making sure you're fully kitted out and ready to go.
Build the Right Base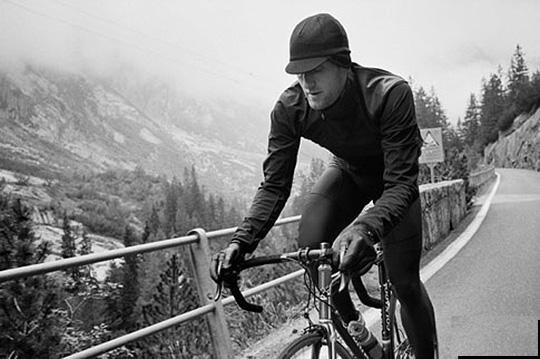 We do all know about layering by now don't we? A base layer isn't just there to keep you warm, but also to wick any sweat you do work up away from your skin. It helps minimize the cooling effect the moisture that's built up has when you stop. The best fibers disperse it over a wider surface on the outside so that it can dry as fast as possible. Merino wool is a well known option for base layers, and with good reason. It's incredibly warm, and as it's made from natural fibers it will stay fresh (enough) for several rides as long as you air it out in between. However, it will take slightly longer to dry out completely compared with high-tech manmade fibers.
There's now a huge variety of highly developed man made fibers out there which are specifically designed to keep you warm and dry on your rides, but as with any fiber that's not of natural origins it won't stay fresh for as long and will require more washing – but will dry quicker after each wash, so it's really down to personal choice here!
Layer Up
The next step is to choose your outer layers. If you haven't already heard of soft shell fabrics you should think about checking them out! They're garments made from a durable heavy jersey material that's windproof and very water resistant – although not waterproof (unless the seams are sealed, and most aren't). They're warm, and will protect you from the elements – excluding the very worst rain. They're also a much lighter weight and more versatile option than classic hard shell outer layers meaning they're being used more and more.
Arguably your most important outer layer is your tights, so choosing the right ones is a must for any avid cyclist. They fit close to the skin (as the name implies) to prevent material flapping around, getting caught in your mechanics, or letting the cold air in and up your legs. For the most warmth, look for tights that have a brushed inner surface – sometimes referred to as Roubaix, a brand name that has become a generic term. They'll protect you from the elements in even the harshest conditions and keep you riding.
Finally, your best winter accessory is a Buff – a tube of soft wicking synthetic fabric that tucks into the collar of your jacket to seal it and goes under your helmet like a headband. They come in all different colors and styles, and trust me – you'll want one when it gets really cold!