Cleaning Your Bike the Right Way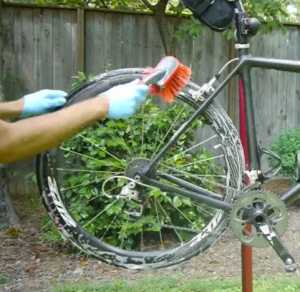 How often do you wash up your bike?  Yeah, it's one of those necessary things that comes along with putting up the miles and time in the saddle.  But you want to make sure that you make the most of your efforts and properly clean and maintain your road bike.
Doing a basic clean which includes washing the frame and tires is a must every few rides.  Washing and cleaning the chain should be done about every two weeks, and finishing up the job with a nice lube.
Pretty simple stuff….right?  Well, my Cycling 360 buddy has some important bicycle washing tips to make sure you aren't damaging your bike in the process.
Have a listen to Victor's quick tip on road bike washing, and then get out there and let the suds fly.
Cycling 360 Quick Tip – Washing Your Bike