Companion Bike Seats Help Redefine the Bicycle as a Multi-passenger Vehicle
What do you think about carrying a passenger with you on the bike when you're commuting?  Well, Paul O'Leary is here to tell you about the Companion Bike Seat.
Companion Bike Seats
by Paul O'Leary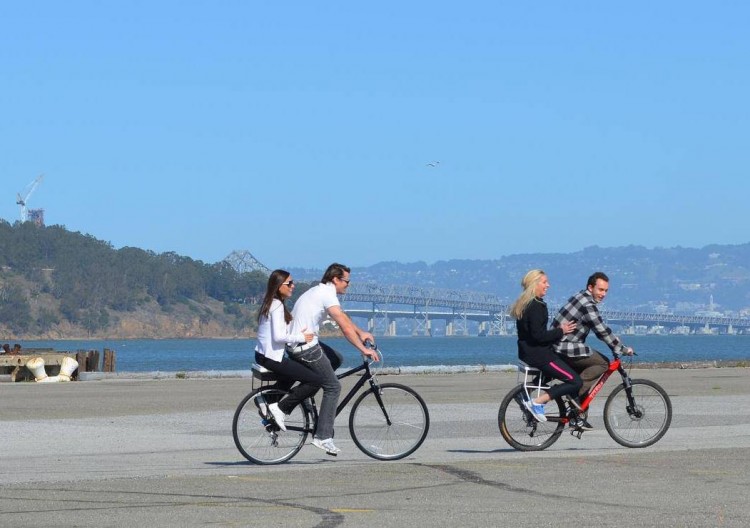 Motorcycles have room for two, so why not bicycles too? Well now they do! San Francisco-based Companion Bike Seats has developed a bike seat that lets you bring a passenger along for the ride. And there's a locking stash-box compartment underneath the seat to hold your personal belongings too.
Companion Bike Seats safely support passengers up to 200 lbs and install on a wide variety of different bikes and frame dimensions. The clearance from the hub to the bottom of the stash-box is just over 15 inches, so the bike seat will work with most 26-in and 27.5-in wheels, both multi-gear and fixed-gear bikes. Note that installation does require the ability to install bike pegs onto the rear hub of your bicycle (pegs are included with the bike seats).
"Bike-commuting is growing rapidly in major cities all over the US which is a phenomenal trend, but there's one major challenge: you can't offer anyone else a ride. At least you couldn't," says Paul O'Leary, one of the co-founders of Companion Bike Seats. "Other than expensive utility and cargo bikes, there aren't really any options for carrying adult passengers around on a bike. We want to make bike-commuting accessible to a much broader audience by making the bicycle an option when in the past it wasn't."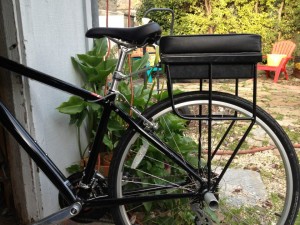 The team recently lent one of their prototypes out to a fellow SF resident for a test drive while they wait to receive their pre-ordered Companion Bike Seat.  "I love biking with kids but they can't always handle longer distances. I'd been searching for quite a while until I came upon the Companion Bike Seat. Getting early access really made our vacation, with rides across the Golden Gate Bridge and Yosemite National Park that wouldn't have been possible otherwise. Thanks guys!"
The company was started in early 2011 by two life-long friends after a trip to Thailand where they saw all sorts of different bike-passenger setups, and wondered why that wasn't very common back in the US. They spent the first year prototyping the idea, working with local custom bike-frame manufacturers to make their first proofs-of-concept. It took the team another six months to find a suitable manufacturer, and then another year of product iterations, and now they're finally ready to launch the first Companion Bike Seats into the world! The first orders will be shipping out early next month, and they're offering a 15% discount for all pre-orders made through Sept. 6.
Now that Companion Bike Seats are here, a bicycle built for two may end up taking on a whole new meaning!