Contest Time: One Good Earbud
Contest Now Closed: Thanks to everyone who entered our One Good Earbud contest, and thanks to them for supplying us with some sets to give away to y'all.  Three winners were randomly selected from those who left comments (using www.random.org).  The winners are: @simonro, @egggman, and @ayogist.  Please send your mailing address to [email protected] so that we can get your earbud to you.
First….My Little Rant
There aren't too many issues out there that get me fired up and force me to stand my ground.  In fact, I rarely voice my opinion strongly one way or another.  I sort of prefer to just cruise along at my own pace, doing my own thing, and laying low.
But when it comes to cycling laws, there is one thing that I really don't agree with and my feelings are strong enough to voice my opinion about it.  In a few of the States, it is illegal to ride a bike whiles listening to music with earphones.  As far as I know, California, Rhode Island, Maryland, Florida, and Delaware all impose this law.  I don't think it's illegal anywhere in Canada, and not too sure about the UK, Australia, or anywhere else in the world….let me know if you have details on it.
Only 5 states regulate the use of headphones by bicyclists.  Florida and Rhode Island absolutely prohibit the use of headsets while cycling.  California, Delaware and Maryland prohibit earbuds use in both ears- you can only wear them in one ear at a time so that the other ear is left uncovered.
Let me clarify myself on my stance a little.  I believe that cycling while listening to music and wearing earphones is okay….as long as you're still able to hear the traffic and surroundings around you.  I don't think the music should be so loud that you totally block out any and all sounds, and I also don't think it's a good idea if you're cycling in an area where there are a lot of pedestrians.  I also think this is a personal opinion and am fine with y'alls views on this one.  I'm not here to start a debate, but I'm bringing my thoughts up due to the nature of today's contest.  While researching the legalities of cycling with earphones, I came across an interesting bit of information….if you'd like to check out more on this topic and other cycling law, check out "Road Rights" by Bicycle Law.
Before I leave you with the details of our One Good Earbud contest, I would just like to say that I feel there are far more dangerous things out there that people do while driving and cycling…..don't take away my tunes, man.
One Good Earbud Contest Details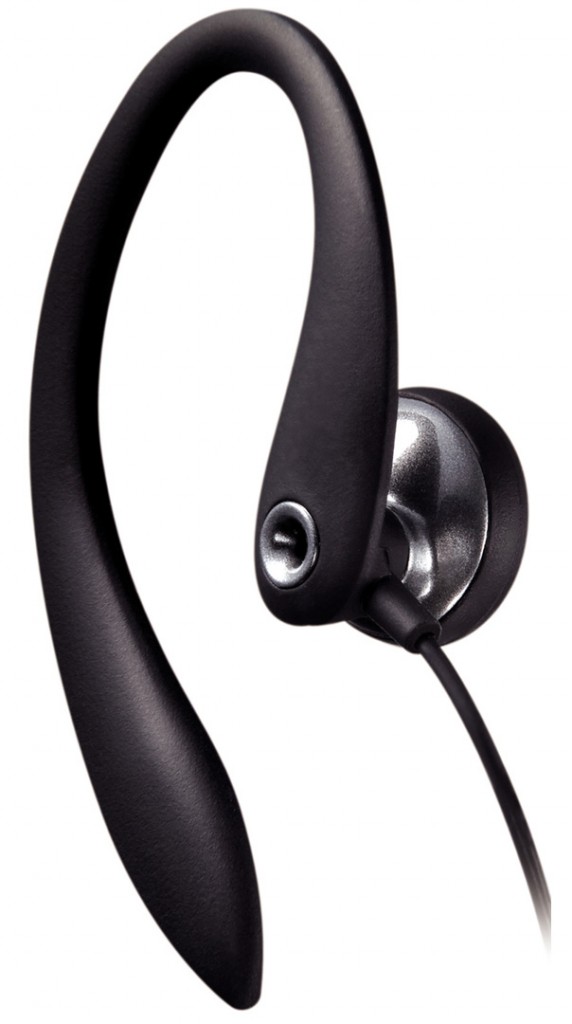 Okay, so you've heard my stance and seen me go on record as saying that cycling with earphones is cool as long as you're smart and safe about it.  But what do you have to say about this law? We'll randomly select 3 winners from the list of you that leave a comment.  Feel free to leave more than one comment and it will increase your odds of winning.  But you have to argue your case, for or against.  We want to hear both sides….but if you're against it, you might not be too keen on our winning prize.
I you live in California, Delaware, or Maryland then this prize will totally help you out.  Remember, in those states "you can only wear them in one ear at a time so that the other ear is left uncovered." So the One Good Earbuds folks have got you covered.  As the name implies, their products mix both stereo channels on your iPod or MP3 player and sends them through one earphone….and into one ear.
Three winners will be selected and you'll have your choice of any of their three models.  Leave your comments below and get them in before Midnight (CST) tonight.  Winners will be announced tomorrow.
One Good Earbud Review
In case you're wondering how well the One Good Earbud performs…..here's a review from my friend Jon who uses it.
"I have been using my One Good Earbud now for approximately 6 weeks and I absolutely love it. I purchased the right ear version since I ride my bike with traffic.  As someone with a hearing impairment, I have to be very careful with what little hearing I have left.  I have a 70% loss in my left ear and 15% loss in my right. Unfortunately for me, I am an audiophile and love good, clear sound which I get from my One Good Earbud.  I cannot get this from standard headphones due to my hearing loss.  I also need to keep my left ear available to pick up the sounds of traffic.  As an added bonus, I use my One Good Earbud with my iPhone and it allows me to answer my phone if need be."