Create Your Own Attitude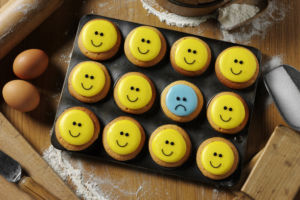 I've talked many times about Creating Your Own Culture, and I'm still a firm believer that everyone should have the confidence to be able to do that.  But there's also the idea of creating your own attitude.
I don't know about you, but my mood and vibe can be drastically affected by those around me and how I'm treated.  When I'm around fun loving people I am relaxed, happy, and on fire.  When there is negativity around me or someone who is trying to drag me down, I'm nothing like who I want to be.
How can these outside factors have so much control over my mood?  I know that it's up to me, but that's easier said than done.
I honestly don't know the answer and have yet to grab a hold of this one, so I did a simple Google search.  Here's three simple techniques to help us out:
Label what the other person is feeling – This distances you from the other person's emotion and gives you time to pause and determine your reaction to it.
Build a wall of positivity – Surround yourself with positive people…..and as many of these people as you can.
Build immunity – Strong self esteem can go a long way in preventing the negativity of others to permeate your personal space.
Oh, and I'll add in one more of my own.  Focus on the things in your life that you love the most.  Spend more time doing those things, and less time in situations (and with people) who are downers.
Here's to a fantastic week.  #MakeitHappen.
image c/o money.usnews.com