Custom Electric Chopper Bicycle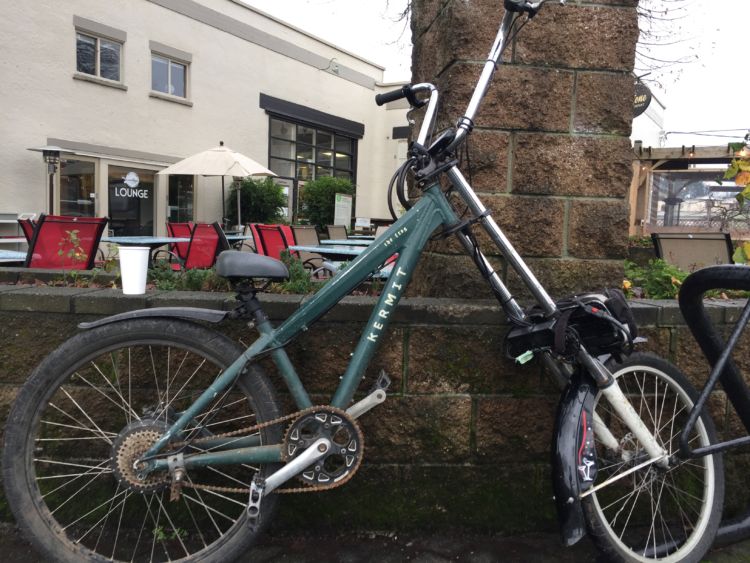 I love bikes.  Of course, with a name like Loving the Bike that is pretty obvious.  But I love all kinds of bikes.  Even though I am a road cyclist, I also love coming across cool bikes of all styles and varieties.
So, the other day I was driving in downtown Courtenay and I saw a guy on one of the most unique bikes I've ever seen.  I watched him cruising along and then I lost him when he turned off in a different direction.
But the next day I saw the bike parked outside of a local bakery, so I went in to find the owner.  His name was Dan and I told him how incredible I thought his bike was.  I had to get going, but I told him I'd call to have him come by Mudsharks sometime so I could have a better look.
A couple days later, he came to see me and let me check out his custom built electric chopper bike named Kermit.
Dan is super interesting, and I loved hearing him tell me all about how his love for building bikes started…..and more details about the Kermit build.  Oh, and he also let me take it out for a spin as well.  My first time on any kind of electric bike.  Thanks for that, Dan.
I'm not a videographer or editor, but I put this little video together so you hear it all right from Dan.
[youtuber youtube='http://www.youtube.com/watch?v=0I8EvH3v-uk']