Cycling and the Science of Happiness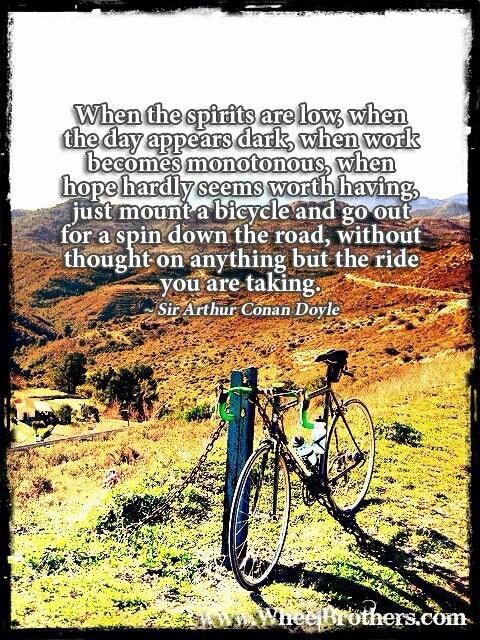 I always talk about "Loving Life on and off the Bike", but do you think it's easier to be happy in all areas because of the fact that we ride bicycles?
I came across an article last week called The Science Behind Why Cycling Makes Us Happier, and it sparked me to relate this to our Loving the Bike tagline.  Yeah, some interesting and positive stuff….perfect for #MakeitHappen Monday.
You can read the article if you like, but it basically says that cycling helps make your overall life happier because:
It saves you from the stress of driving
Saves you money
It gives you energy
Riding a bike helps you sleep better
It improves your skin
It allows you to inhale less pollution
Cycling promotes brain health
It makes your heart stronger
Hey, you can't mess with science right?  I've said it before, and I'll say it again…..I believe that all the world's problems would be solved if everyone rode a bike.  Ride Your Bike.  Spread the Love for Cycling.  #MakeitHappen.
Photo c/o wheelbrothers.com