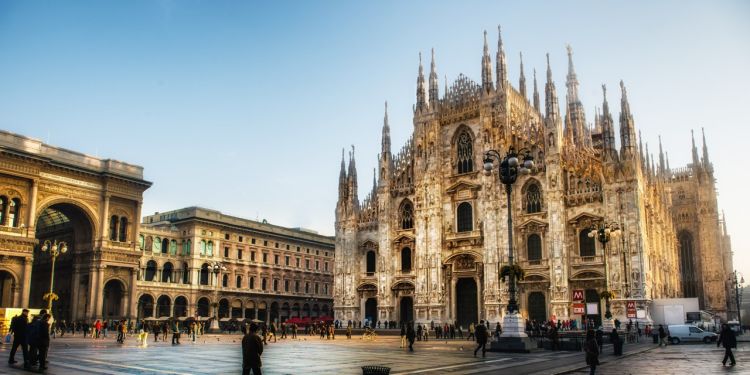 Generally our #MakeitHappen Monday posts are all about self improvement and creating a better personal life.  Well, sometimes getting away and seeing the world is the best way to create a better you…..yeah, we're all for that.
Ever thought about going on a bike tour in Milan?  It's not the first place that comes to mind when dreaming up your ideal cycling vacation, but it's definitely a place you should consider putting on your Make it Happen getaway list.
Why Milan?
Uh….it's in Italy, right?  That's reason enough for me to want to base my cycling holiday out of there.  Milan is nicely positioned as the perfect starting point for several different bike tour options.  Plus, Milan is bubbling over with things to do while you're off the bike.
From incredible food to world renowned art galleries to big city excitement….Milan has it all.  For me it would mostly be about the food and architecture.  My two most favorite things about that area.
But once I was fueled up on food and culture, it would be time to get on the bike and ride.
What Direction?
Okay, now this would be the toughest part of the whole Milan cycling holiday decision.  Which bike tour to select and what direction to go.  It would depend a lot on how much time you have and how much energy you've got.
Short Tour
It was a long time ago, but I was in Italy once….but unfortunately never got on a bike.  From what I remember about it, here is how my shorter cycling route would look.  I'd want to ride from Milan to Venice.
I love being by the water and really dig the vibe and culture found in Venice.  It's about 27o kms so I would make it a two day trip with a stop over in Verona.  Once in Venice I'd definitely spend a few days and then ride back to Milan.
Longer Tour
What I remember best about Italy is the amazing inland highway we drove from Venice to Rome.  It's not the fastest way to get there, but man the scenery was amazing.  Doing that one a bike would be pure heaven.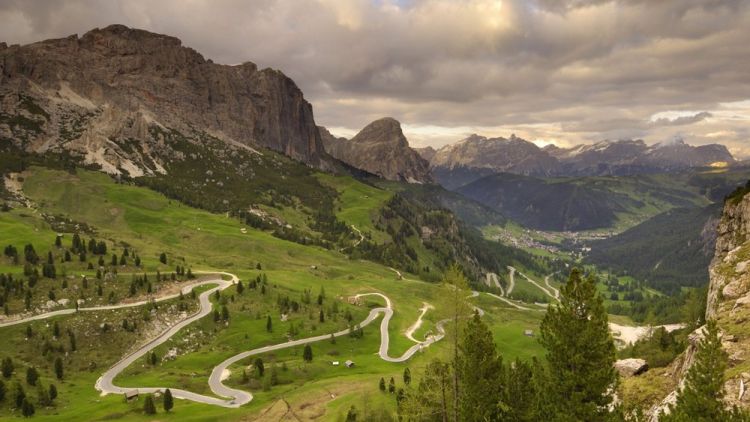 It's a lengthy 575 kms, but very much worth it.  I'd break the trip up into about 5 (maybe 6) stops including Bologna, Florence, and Siena.  Of course there would be a lot of amazing food eaten and tasty wine drunk along the way.
Group Tour or Solo
As you all know, I prefer being a solo cyclist so I'd likely jump on the bike and explore on my own.  But if you're more for an organized tour, there are several great bike tour companies in Milan.  Decide which option is best for you, and #MakeitHappen.
Photos c/o owegoo.com and static1.squarespace.com