Cyclists are Not Unpredictable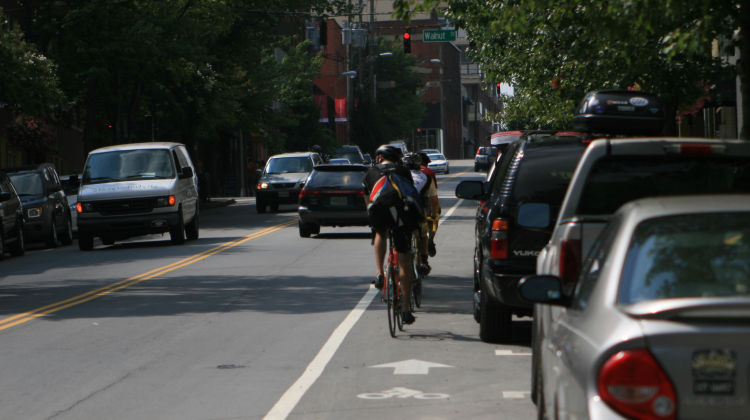 You often hear drivers taking about feeling nervous around cyclists because they think people on bicycles are unpredictable.  What?  Are we really that erratic out there?
Okay, so it's been a while since I've gone off on a pro-bike rant….so let's do this.
I'd say we are much more reactionary than we are unpredictable.  We make sudden shifts in our motion due to potholes or obstructions on the road….we don't swerve all over the place for no good reason at all.  Of course I'm talking about the majority of cyclists out there, and understand there are a few riders who do stupid stuff.  But in general, we ride in a basic straight line making adjustments for what lays in front of us…..with absolute certainty.
We are on bikes often weighing less than 25 pounds, and we definitely know that we're surrounded by 5,000 pound vehicles.  Having intentional unpredictable behavior would mean we're wanting to walk into a fight that we know we can't win.  No cyclist is looking for that to happen.  Trust me, every cyclist wants to get home safely.
So if you're in a vehicle, give us 3 or 4 feet and those "unpredictable" maneuvers are no longer an issue.  Look ahead of the cyclist to see if any potential obstructions lay in their way.  Keep cyclists on the brain.  Take a second to understand where our behavior is coming from.
A simple change in viewpoint, and a cyclist goes from looking unpredictable to behaving in a totally rational manner.
Drive with a mindset like this, and you'll see that cyclists are incredibly predictable….it's a guarantee that we're going to do the things we do out there.
Photo c/o FloridaBicycle.org