D-FENCE: Paul Kimmage Defence Fund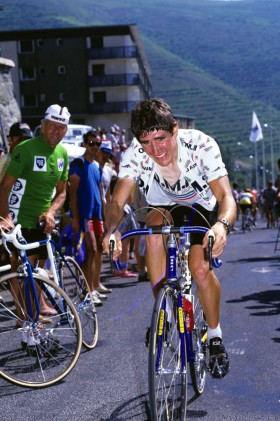 Please note, the comments and thoughts expressed here are my own and in no way represent those of LovingTheBike.com, it's affiliates or sponsors – Stevie

If you keep your ear to the Twitter flavoured ground you will no doubt have heard about the Paul Kimmage Defence Fund;  which has been started and is being championed across the internet. This is not an article about the rights and wrongs of doping, or an attempt to decipher the thousands of pages of writing dedicated to the doping (or potential doping) of athletes. Whatever your thoughts on some of the particular athletes involved in this 'scandal' are, I would hope everyone would agree that a fair enquiry should be held and for that, equal resources are necessary.
Essentially, award-winning author and journalist Paul Kimmage is being sued by Pat McQuaid and Hein Verbruggen after his 1990 book, "Rough Ride" detailed a systematic doping culture within the professional peloton as well as Kimmage's own comments to L'Equipe regarding the positive test of Floyd Landis and the UCI's alleged cover up of a positive test for Lance Armstrong during the Tour de Suisse in 2001.
The 'Paul Kimmage Defence Fund' was started by bloggers Andy Shen of NYVelocity.com and Lesli Cohen of Cyclismas.com and as of Monday the 1st of October had collected over $47,000 from 1477 contributors. There has also been a significant number of journalists who have put their name to a petition in support of Kimmage which was signed at the UCI Road World Championships in Valkenburg last week.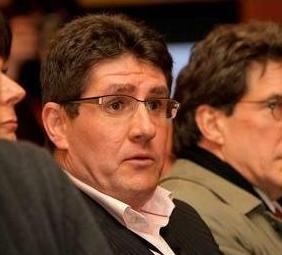 There is a plethora of information and stories about there about this subject and although I have read a great deal of them, I do not profess to be an expert on the matter.  If you head to the nyvelocity.com page dedicated to the fund you will find a huge list of articles on the subject.
I believe there is no smoke without fire, and this is no longer one man's fight against the UCI. I don't have all the hidden information and am not pointing the finger at any riders in particular, this is about Paul Kimmage and trying to assure the man has an adequate defence against the McQuaid, Verbruggen and the UCI.  If you wish to, you can make a donation to the defence fund via the nyvelocity.com page.
Stevie