Day and Night
We've got another beautifully painted ride report and photo from @soozed….and we'd like to officially introduce her as one of our Loving the Bike team members.  Yes, she'll be posting on a regular basis over here and I'm so excited about it.
Day and Night
by Suzanne Deveney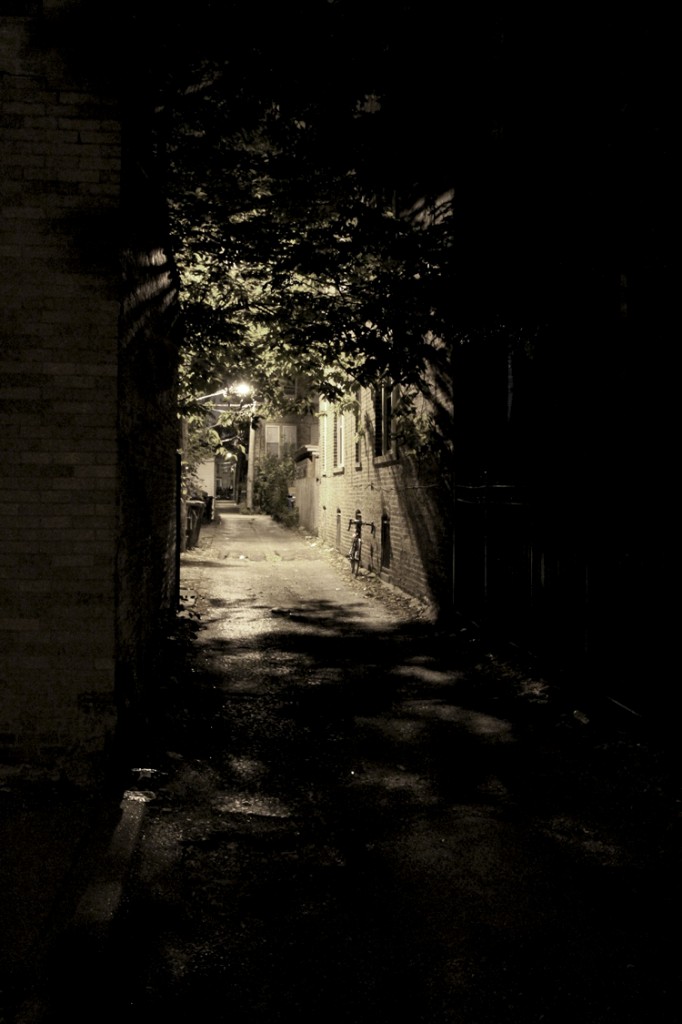 Black and white. Good and evil. As intelligent beings we're programmed not to view the world in such narrow terms. But there are things that happen sometimes that make us question.
Recently, a cyclist in Chicago was attacked while riding her bike at night.  According to reports, a vehicle bumped up against her, then a backseat passenger grabbed her messenger bag and pulled her along until her bike hit a parked car.  Only then did he let go and she and her bike ended up on the pavement.
People who ride bikes live with the possibility that something can go wrong.  A car door opens in your path.  An impatient driver makes a right turn in front of you.  A text message takes precedence.  You can't think about these things or you'd never go out.
But when it's done maliciously … well that puts a different spin on things, doesn't it?  It can strike fear in the heart of even the most seasoned cyclist.
That incident affected me deeply.  I don't know her personally, but I still feel like I know her in some sense.  We ride the same streets, perhaps for different reasons, but that doesn't matter.  We belong to the same community.
So this night ride was for everyone who loves a bike . And it was for me, so that I could be assured that evil does not lurk around every corner.
There is a place where the joy of riding overcomes the fear, and I can still feel safe.