Ditch the Vehicle and Cycle Through Thailand
Ditch the Vehicle and Cycle Through Thailand: Why It's Better Our Way
Thailand is every traveller's dream destination, but not many know that THE BEST WAY to explore it is not by taking taxis or trains, but on cycle! Biking through the lushness of this country formerly known as Siam takes your travel to a whole new level. The ancient ruins of Ayutthaya, the gorgeously pristine beaches along Thailand's tapering coast, the mountainous jungles of the north, and the charming rice villages are so much more of a rewarding and stunning experience when you reach them after hours of exercise and anticipation. Here are our top reasons why you should ditch every hackneyed mode of transport for the ever eco-friendly bicycle:
You'll find friendlier (and cheaper) stays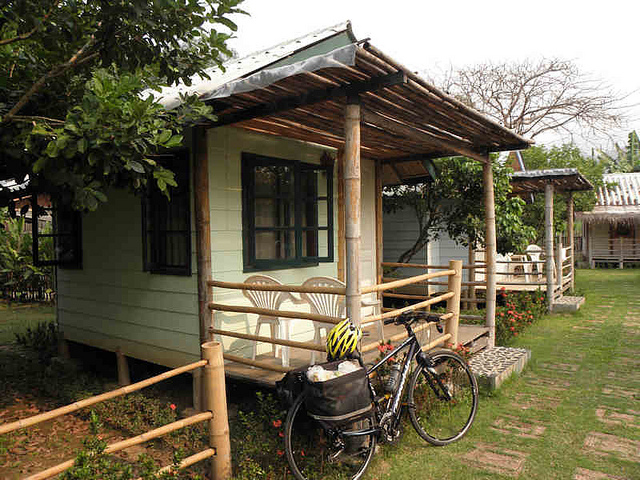 Stays in Thailand by Hanumann
Almost anywhere in Thailand, accommodation options are plentiful and extremely affordable. When you're exploring the countryside on your bike, you will come across a motley assortment of hostels, hotels and backpacker rooms. If you like to pamper yourself and are going on a luxury trip, you can relax in star resorts on your journey. But if, like the majority of travellers, you have limited resources and also like to dip into a more authentic Thai experience, you could opt for rooms that cost as little as 5 dollars a night. Simply use a Thailand trip planner to guide you through this.
You feel so much better – Body and soul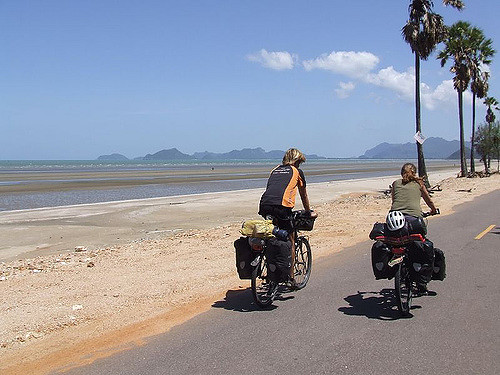 Cycling in Thailand by Nicolai Bangsgaard
Of course, something that is always an advantage with using cycles is that you give your lungs and blood vessels good circulation, and strengthen your muscles. Cycling through Thailand will certainly give you a fantastic workout, and the stress-free roads will enable it to be easier than you might imagine. And the best part is the triumphant feeling you get when you make it through the many kilometres to reach your destination. What better way to tone your body and get that adrenaline rush than cycling!
Lots of chalked-out cycling routes already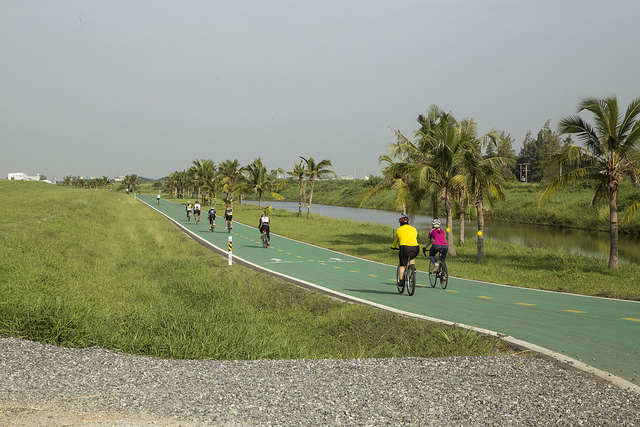 Cycle Track in Bangkok by Colville-Andersen
The unbeatable thing about cycling in Thailand is that there are so many routes planned out for cycling enthusiasts already. Make your Thailand itinerary planner to include routes (of which you'll find plenty) that are most suited to you and you alone. One of the places that cyclists won't miss out on is Chiang Mai in North Thailand. This place has an alive and kicking trail which even professional cycling teams use for their training! You can choose your preferred routes depending on whether you are more of a fitness freak or an easy rider. For more extreme bicycling, try the mountainous North where tribal villages are aplenty. For less strenuous cycling, you should ride through the tapering South with its beaches and greenery.
Lanes and by-lanes…and local food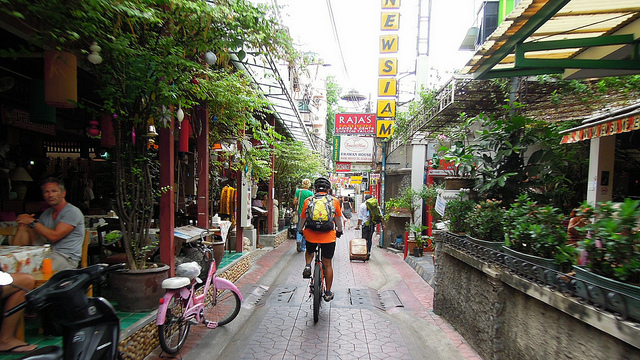 Lanes and local food in Thailand by David McKelvey
When you just take taxis or trains from one place in Thailand to another, you are missing out on those tiny, quaint experiences that make travelling on cycles so unique! Besides, you end up missing the delicious food served by super-friendly locals, hiding among the 'roads not taken'. Food is exceptionally cheap, spicy for your choice, and very delicious. Rumour even has it that the more inexpensive your dish, the better its quality!
Local drivers are friendly and accommodating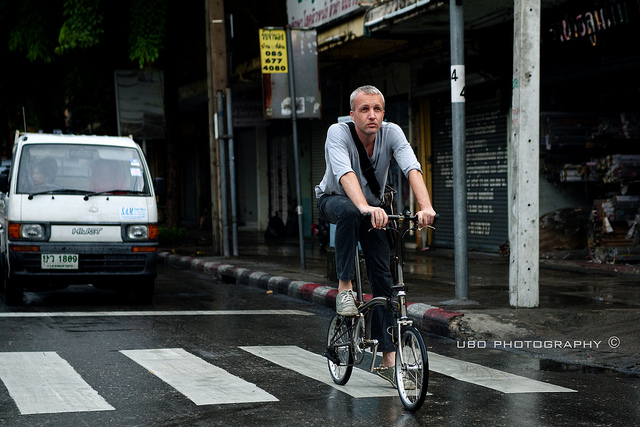 Bike journey in Thailand Emanuele UbOldi
While you sweat it out on your biking journey, you can be assured of one thing: that Thailand truly lives up to its nickname, 'The Land of Smiles'. Local drivers everywhere are used to having lots of newcomers and tourists up and about. They are always courteous on the roads, and road rage is something that they would never indulge in. You will feel safe and breezy on these beautifully tarred roads, and as there is hardly any traffic, you can enjoy the scenery in peace. In major highways, where the traffic is heavy, they have a separate lane for two-wheelers, so cycling shouldn't be a problem there either.
For an all-new, refreshing, and transformative travel experience, cycling is the way to go. A good Thailand travel planner will see you past any loopholes or possible difficulties that may arise during your trip. Lastly, carry enough water on your journey, and rest your back during the afternoons, as the Thai do, because the midday sun is ruthless. With clever planning, this is assured to be the trip of a lifetime.