Doing More With Your Bike: Perfect Compliments to Your Cycling Activity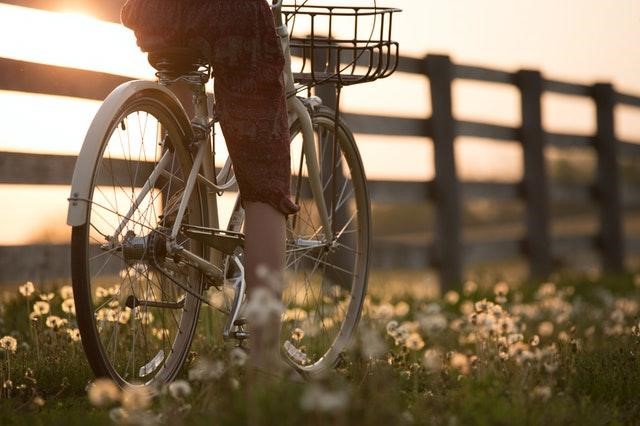 Just like how driving can be calming, therapeutic, and enjoyable as an activity, biking is considered by many as an end in itself. As an avid biker, you may have your set routes to ride every Saturday morning, either with yourself or with other co-riders. It never really gets boring, right?
However, you may want to consider hitting two birds with one stone – using your bike to do other activities that are part of your route, perhaps? Or just using your bike to up your game in a certain sport. Here are some activities that go well with biking – things you may want to consider including in your Saturday morning routine!
1. Swimming
Going out to bike can be freeing – and stopping by a nearby lake can enrich your experience even further! If you're enjoying the scenery by the countryside, you can take a dip in the bodies of water you come across – whether it's a lake, a river, or a pond. Make sure you take the necessary swimwear with you. There are apparel that can accommodate both activities – and let you swim as well as bike at the same time.
Apart from enjoying the water, it's also a great way to freshen up and feel rejuvenated after a sweaty, sunny day of cycling. And even after taking a dip, you can air-dry on your way back!
2. Fishing
Bodies of water you come across are not just for swimming in, but for fishing in, too! This activity is great as a solo endeavor, but it's also a great way to bond with co-riders – whether you are joined by a family member or your friends. Make sure you have a basket to carry the necessary gear as well as your tackle box of course. Fishing is a sport on its own – and goes well with your biking trail, especially if you usually pass a lake on your route.
3. Joining a marathon/racing
If you're an experienced-enough biker, and you wake yourself up to catch the best of the sun anyway, why not join a race while you're at it? Biking with other people helps up your biking capabilities – it helps give you a basis to measure your speed, agility, and skill; gives you pointers on which aspects you can improve; and gives you confidence as you see yourself surpassing your co-racers.
Joining a triathlon is also a great way to up your athletic game. People usually swim, bike, and run combinations – so you're able to do multiple sports and improve your proficiency in these while still enjoying the bike part.
4. Touring
Lots of people already use their bikes as a legitimate way to get around. If you don't want to use this as your basic means of transportation to get from point A to point B, you can be more creative about it and tour the city or the countryside – see the sights you haven't seen before, go through narrow alleys that your car can't take you, and maybe even take your companions with you through the unforged paths. The point is – you don't have to take the same route over and over – use your bike to discover new and exciting places to tell your friends about, or simply add to your list of travels.
Owning a bike is life-changing, and using it often is eye-opening. With these fun activities you can do as you bike, you're in for even more adventures that perfectly complement this engaging hobby.
Photo c/o Sebastian Voortman from Pexels