Don't Leave Idaho Without Visiting Tamarack for Biking Adventures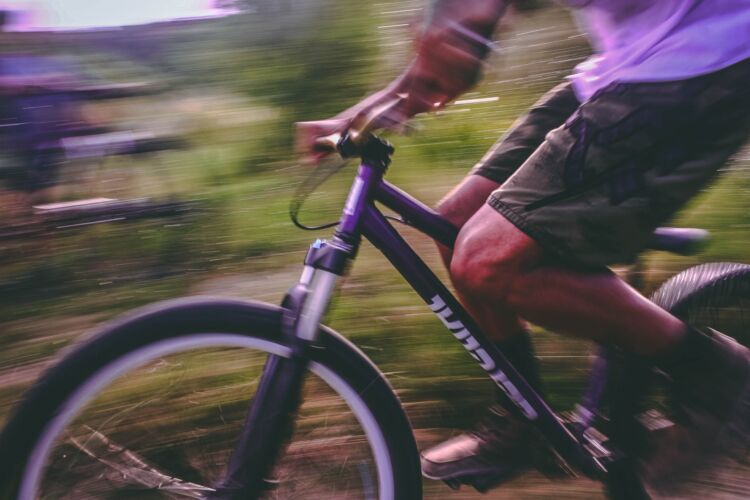 Want to start a conversation with someone from Michigan? Ask them if they're from the glove or the peninsula. Want to start a conversation with someone from New Jersey? Crack the old joke about what exit they live off of. Want to get someone in Idaho chatty? Start talking about mountain biking.
You might just wind up talking to half the residents of this state on this one topic alone, and why not? Idaho has over 21 million acres of forest within its borders. It ranks third among all states for acres of national forest. Terrain and trails abound for cross country and downhill mountain bikers of all skill levels.
About Tamarack Mountain Biking
Whether you want just an afternoon or morning or multiple days of runs, jumps, banks, and turns, Tamarack is your year-round resort destination for any mountain biker. This mountain resort is only two hours north from Boise. It's an east-facing mountain featuring a lift system to the top, where you can overlook Lake Cascade before coming down numerous cross-country and downhill trails.
Ride up the mountain in just 15 minutes, and then enjoy vertical drops as much as 1,700 feet through 21 different trails. They're split up among downhill mountain biking and cross-country riding, each with options for beginners, intermediate riders, and expert bikers. The overall 45 miles are open every spring, summer, and fall, as Tamarack is a ski resort in the winter.
Downhill Mountain Bike Options for Beginners
Beginners looking for an easy downhill run enjoy nine different choices. Pick and choose for a fun half-day or see if you can do all of them on a full day. Many of these trails have connections to higher-difficulty options, meaning you can warm up your heart and body on these for something more challenging:
Apollo: Enjoy a mile-long trail with modest climb and a comfy drop.
Azulejos: Ride through dense forest in a beginner trail great for leveling up to intermediate difficulty.
Child's Play: Looking for great trail visibility and a family-friendly ride? This one is for you!
Huckleberry: The gentle flow and turns of this well-kept-up trail make it a breeze for new riders.
Les Mer De Fleurs: The 'sea of flowers' wanders through mountain flowers more likely to take your breath away than this relaxing trail.
Lupine: Get in some banked corners and switchbacks on a trail only mountain bikers use.
Paper Boy: Short yet fun, this beginner have lets you get some speed up without doing anything overly technical in the turns.
Pura Vida: You'll get some climbing in on this one, but there's also good downhill flow and a few banked corners.
Square Loop: Find this one near the bottom of the mountain for easy access to food, beverage, and shopping.
More Advanced Options
If you're past the beginner stage of mountain bike riding, enjoy four intermediate trails. Ride through canyons, get over jumps and berms, or splash your way through creeks.
Expert trails are waiting for the truly brave, with grades running as much as -51 percent in some points. Narrow rides, steep terrain, high speed, and lots of berms await you between the banking corners.
If that's still not enough, a handful of extreme-level riding trails are open to those that are looking to get as technical as mountain biking can get.
Extreme Cross-Country Mountain Biking
In terms of black diamond trails, Tamarack has only one, but it's something you should ride more than once if you can. Firebird is a quick trip down the hill with some seriously fast turns.
Passes
You can choose your pass based on how much biking you want to do. Day passes let you test the place out so you can see if you like it. They also work out well if you're just visiting for once in a blue moon.
Season passes let you come and go as you please for a full season, which is great if you summer here or are taking an extended vacation. The Boundless Pass gives you the best value if you want to come a lot, because it grants you year-round access.
No Bike Necessary
You're certainly free to bring your own safety gear and bike to Tamarack, but you can rent what you need. Whether it's a bike, a helmet, or both, you can find everything you need to ride the trails here. Even if you do bring your own ride, you can even have the experts here tune it up for you.
Image c/o Pexels.com