Life off the Bike Podcast Episode 1 Raw and Familiar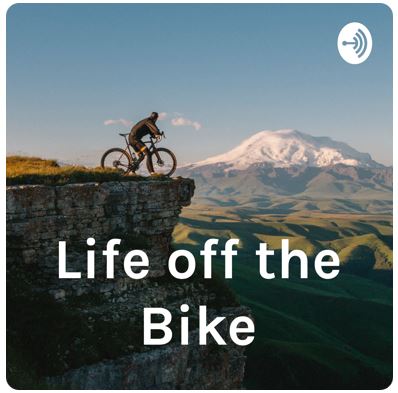 Yes, the rumours are true. I've started a new podcast, and it falls nicely in line with everything I've ever talked about here on Loving the Bike.
Life off the Bike is the name of the new podcast and in each episode I bring on a guest to discuss life and how cycling has inspired or changed their life for the better. Although cycling is the commonality, Life off the Bike is an inspirational podcast about life and living it to the fullest.
There's no shortage of podcasts and other resources out there telling people how to increase their cadence, be a better climber, or hydrate during a ride. But I've been told that cyclists and even non-cyclists want to hear stories about other people just like them. Hearing about how in some way their life was changed in a positive way, by way of the bike. Some people may have become racers, bikepackers or maybe just enthusiasts. But all were changed by the bike.
It's only fitting that my old Cycling360 Podcast co-host, Victor Jimenez be the first guest on Life off the Bike.  Darryl and Victor had a very successful run with their number 1 ranked cycling podcast, Cycling 360.  In this first episode, Victor talks about how cycling has provided his a dream life, and even how cycling helped him find his wife and life long partner.
Listen by pressing play below, but also be sure to favorite it on Spotify and iTunes so that you will be notified of all future episodes as well.  If you'd like to share your Life off the Bike story, contact me at [email protected].
Podcast: Play in new window | Download