Everything Matters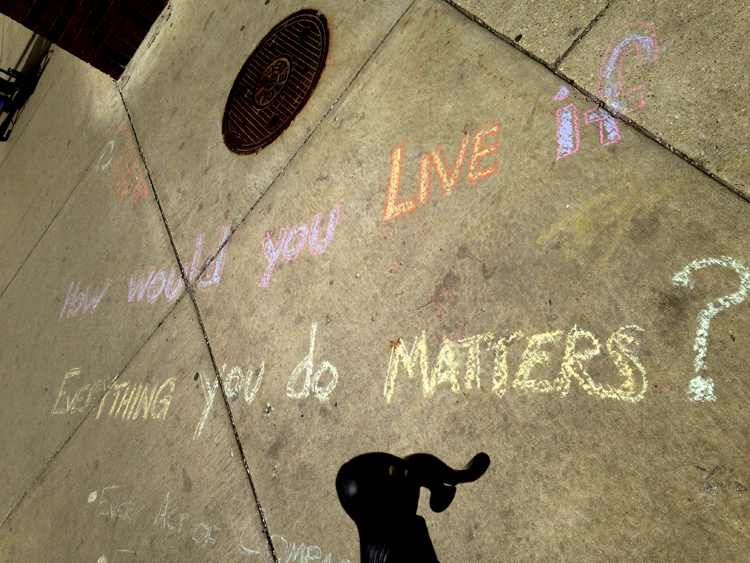 This is a story about the bike community.
On Tuesday, this Tweet appeared in my timeline:
Sold my bike and now I'm sad. Decision I had to go with for now though. Ho hum. I'll be living through all of you for a while.

— velohut | kristin (@velohut) April 29, 2014
If you don't know Kristin (aka @velohut), you should. She's a tireless advocate for bikes and has built an online community dedicated to cycling. Velohut provides a forum for everything relating to bikes, including reviews, nutrition, clothing, maintenance tips, and ride maps. People for Bikes and World Bicycle Relief logos appear in the head banner of her site, and she participates in weekly #bikeschool chats and started a daily #chainringchat. Surely something must be amiss if she was selling her bike. Others noticed this as well, and questioned her about it.
What we didn't know was that Kristin has been fighting cancer for a while – primarily through diet and exercise, which included riding her bike. But fighting cancer is expensive and bills mount. And that causes stress, which isn't good for anyone let alone someone battling cancer. She sold her bike in an effort to pay down some of her debt.
Three women quickly started a GiveForward campaign. @echointhecity, @bicyclingbroad, and @iridelikeagirl set a goal of $2,000 and tweeted the link. Within hours the goal was met and exceeded. As of this writing, 56 people have donated almost $2,900.
Then this.
After watching my bike taken by fedex yesterday, I'd given up on my cancer fight. Today I'm reminded why I have to continue. Friends.

— velohut | kristin (@velohut) April 30, 2014
Yes, everything matters.
– Suzanne