Fall Riding with the Cardiovelo from Apres Velo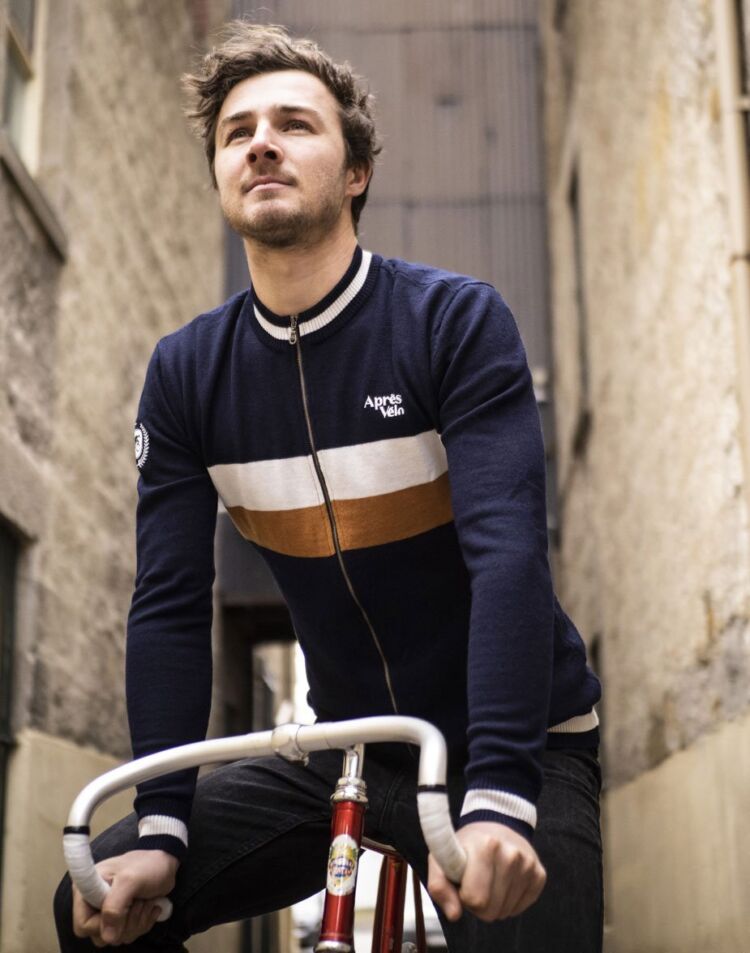 It's no secret that I'm a fair weather rider. By that, I mean I typically do not enjoy riding my bike in temperatures under about 14 celcius (57 fahrenheit). But to be totally honest, I much prefer feeling warm when I ride…..so anything under 18 celcius is too cold for me. If you're reading this and feeling a connection, then I know you are always looking for ways to stay warm when the temperature drops in the fall.
The crew at Apres Velo sent me their Cardivelo Wool Knit in an attempt to keep me warm on my late September and early October rides. This fall has been cooler than what is typical for Vancouver Island, but with the right accessories warmth can still be achieved on the ride.
In a stylish design of navy, burnt orange (go Longhorns), and off white….the Cardivelo offers comfort, warmth, and style. The 12 gauge wool blend jersey comes with 3 rear pockets, embroidered logos and badges, full zip front, and is not itchy to the skin.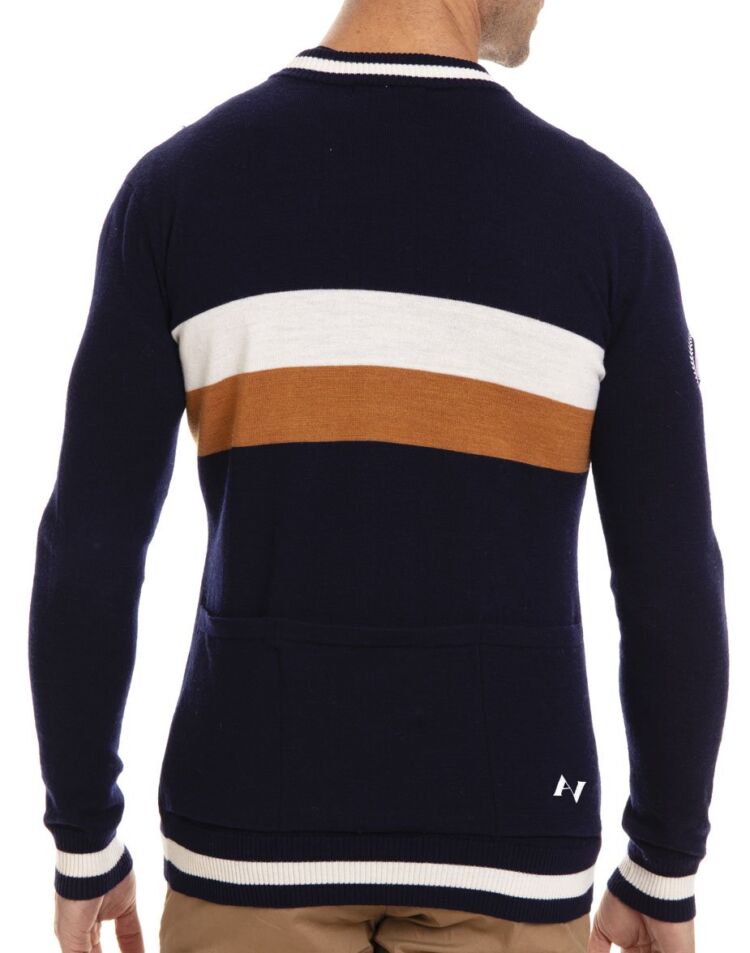 Like I mentioned, I'm a weather wimp so I do wear layers under this wool jersey to keep the warmth in. But on the outside, I'm nothing but style when wearing the Cardivelo. It's actually a jersey that can be worn off the bike as well, and look great.
There are thousands of options for fall weather cycling clothing, and the Cardivelo from Apres Velo is definitely a great choice from the mix. I can attest that Apres Velo makes quality products that look fantastic, and this one falls right in line with what I'd expect from this cycling company.