Families are Making it Happen…Every Day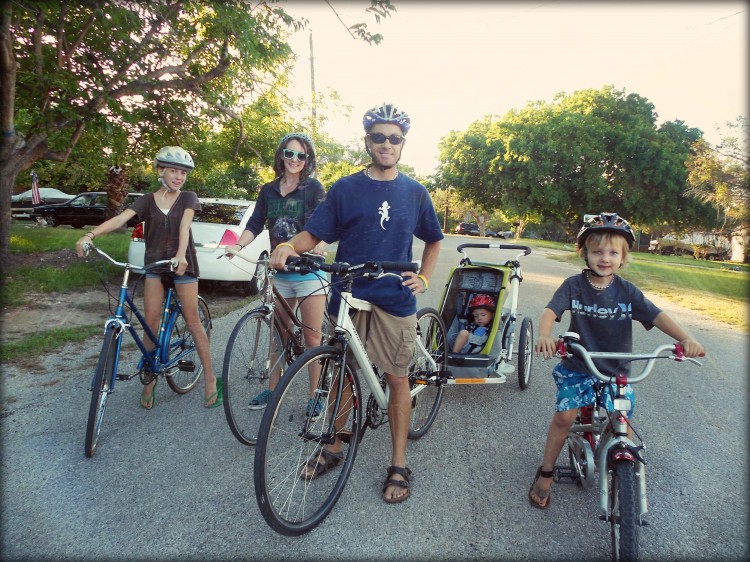 Each and every day….all around the world…..Families are in motion.  It honestly amazes me how on a daily basis a Family can get themselves ready, get the kids off to school, and the Parents to work…..all the while never missing a beat.
Add in some personal time for cycling, or other activity and all of a sudden you've got a full day of on the go madness.
Even when some sort of scheduling conflict comes up, all the duties get performed.  What amazes me even more is that this continues on for at least 14 or 15 years.
If you were to sit back and think about it, you might feel it is impossible to believe that for the next 15 years you will be able to execute all the tasks that come with being a Family…..but we don't think about it.  We just keep on doing what we're doing and it all just falls into place.
The reason it works is because you know it has to work.  There are no other options so you can't talk yourself out of accomplishing these goals.  You also get help.  Help from your other Family members, and at times you also get help from Family and Friends.  Each Family has their style, but it all gets the same results.
If people around this world can consistently make this happen, what's stopping us from achieving any other goals we put our minds to?  Nothing.  Take the same approach as a Family.  Don't look at the big picture, just do what needs to be done today.  Don't go after it alone…..get help when you need it.
Anything can be done.  It happens every day.  The human spirit is unstoppable if it is used correctly.  Here's to the Families that are already doing it.  Take a minute and give yourself credit for all you have achieved in your Family.  Good work.