For the Love of the Bike
Just got home from day two of NAHBS and the best way for me to sum things up is that today was a gathering of people who are in it "For the Love of the Bike".  There really isn't any other way to describe it.  So many different kinds of cyclists, people, and backgrounds….all coming together because they are Loving the Bike.  What a day, I am so thankful I was able to be a part of all this.
I won't be going back to the show tomorrow, but I have some more pictures for all you bike porn junkies out there.  Oh, and the photos from today and yesterday are just my amateur shots.  I'll be posting Chris Gomez's professional photos in the coming days.  I also have enough video footage and interviews to keep you entertained for days…and will be laying those out in various posts very soon as well.  Watch for the first set coming out on "Make it Happen Monday".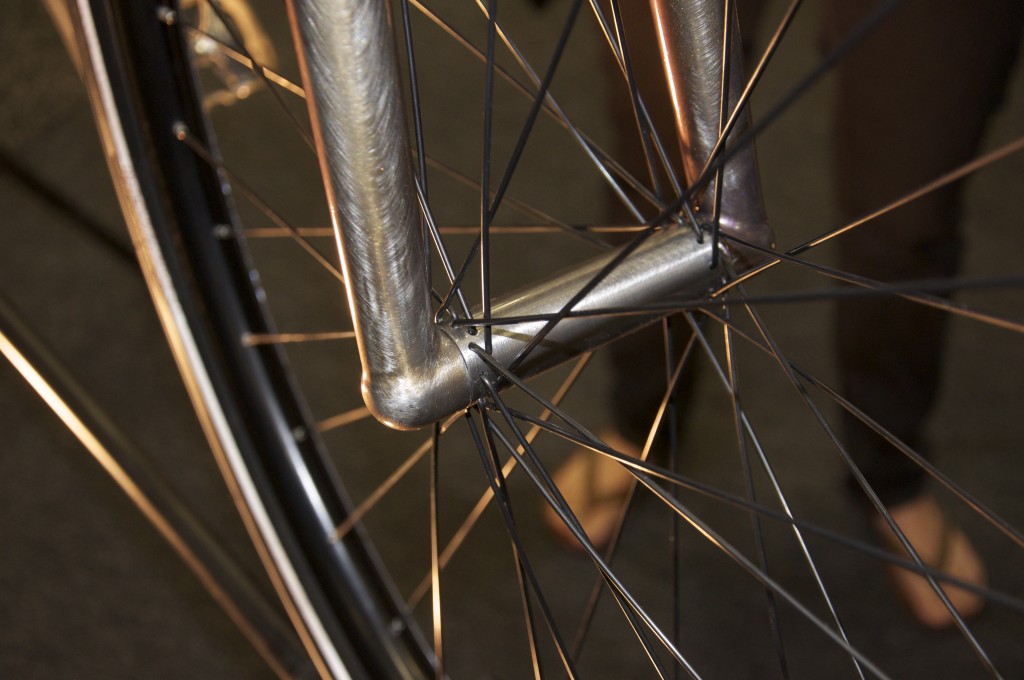 The front hub of my Wife's favorite bike at the show: Naked Bicycles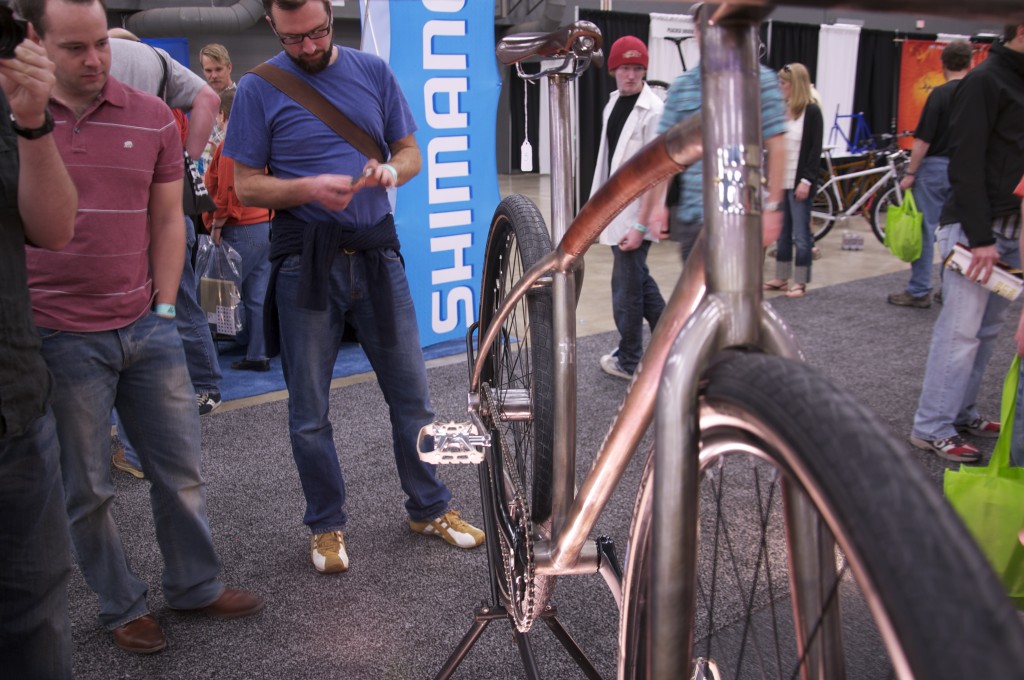 Another shot of this stripped down beauty made by Naked Bicycles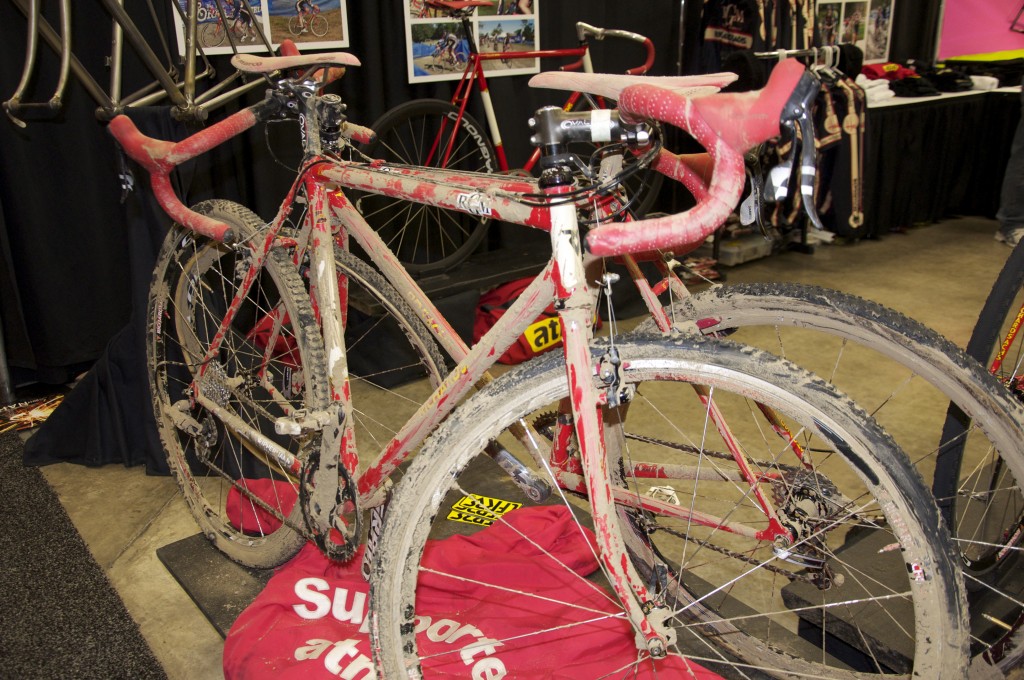 Even when they are dirty….bikes are just so beautiful to look at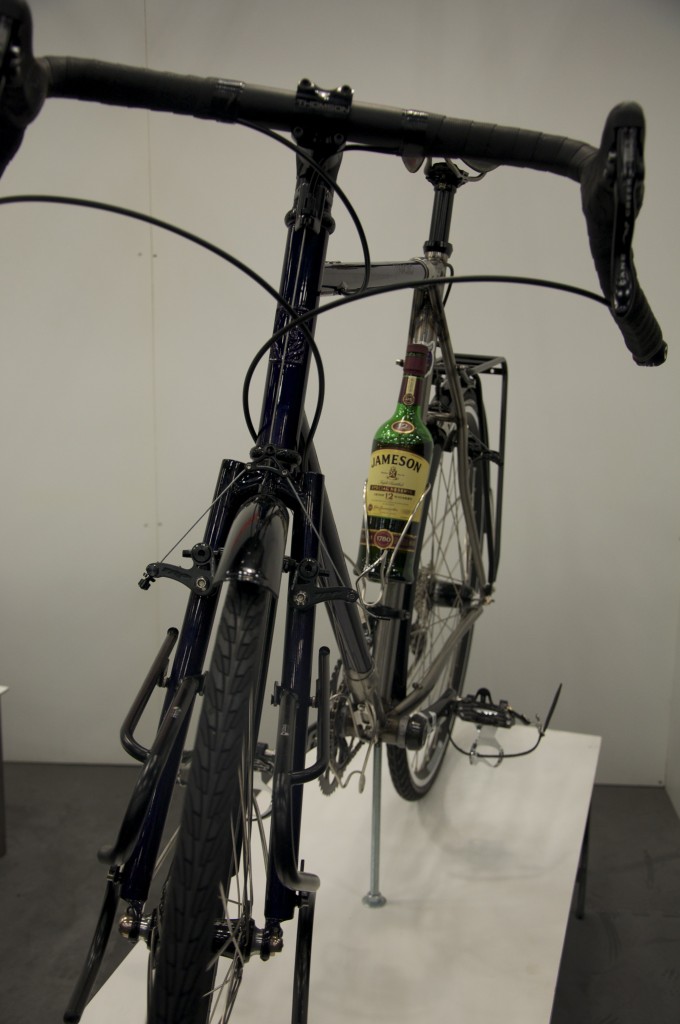 If you thought the flask holder on the Watson bike was cool….you'll like this as well