Furnishing Life with the Bike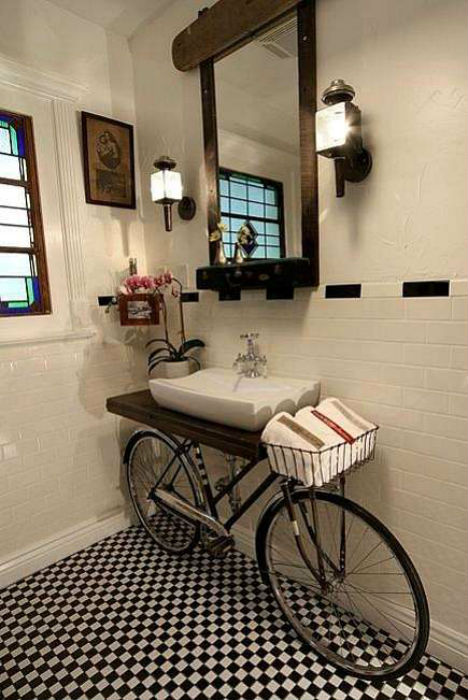 I've always loved seeing pictures of bicycle inspired furniture and decorating, but hadn't seen it live and in effect until coming to the Comox Valley.
It seems like a bunch of my bike crazy friends have beautifully decorated their homes in a way that makes me totally jealous.  Yeah, they've got everything from a full size Penny Farthing to rusted old tricycles to having bikes on absolutely everything in the house (including the pasta).
I personally have my body branded quite well with bikes…..I don't think there's a day that I don't wear something with a bicycle on it.  But other than having a few very cool pieces of bike art, I don't have much in the way of cycling home furnishings…..yet.
If you're like me and wanting to deck your pad out with the beauty of the bike, start looking around your community.  Great cycling furnishings can be found in furniture stores, antique shops, home and garden, and pretty much any other online furniture store.  You can also go online to The Bicycle Gift Hub for a bunch of unique cycling things for your home (including the pasta).
I love showing off my love for the bike, just as much as seeing the beauty of bikes all around me.  How about you?
Photo c/o webecoist.momtastic.com