Going From Shimano to SRAM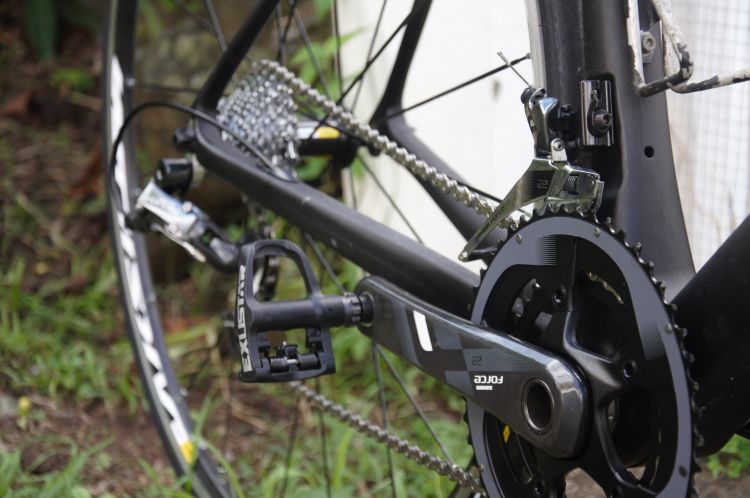 It's been about a month since I got my hot new, personal brand, ultra light road bike.  I've been promising for a while, but more details on our own Concepcion brand of custom road bikes will be coming out soon.  For now, let me at least drop the logo for you to check out.
There has recently been some changes in the Shimano distribution system and US suppliers can no longer send the product outside their boundaries.  The location of our Caribbean Shimano distributor is not at all easy to ship from, so we had to look at other options.  SRAM was the next logical choice.
I've ridden with Shimano my entire road cycling life, but I was cool with the forced change.  Although the shifting system is similar to Shimano, I hadn't checked into how the SRAM clicking worked so I simply played around with it on my inaugural ride.  The first thing I did was shift the brake lever over……how many of you first time SRAMers have done that?
Let me make this short and sweet.  I've always loved Shimano, and now I love SRAM as well.  But here's a few things I've noticed from the switch.
First off, the long click to the back ring easier gears can be a little tough if you've got Chikungunya fingers like I do.  Secondly, I feel like the long click for the front ring should send you into the easier gear, just like when long clicking the back…..but that's not the case.  Finally, SRAM is super smooth.  Maybe it's because it's new, but I find the shifting quick and precise.
So what's your preference?  SRAM, Shimano, Campagnolo, other?  Which one do you like best….and why do you like it?