Goodfluence Bicycle Tour – Week 2
The guy that I call "the Ghandi of our time" is on week two of his Goodfluence bicycle tour across America.  It would honestly take you hours to go through all the incredible things Rob Greenfield has done over the past couple years, so you're just going to have to take my word on this one.
This time, his adventure is for the purpose of pure goodness.  Yes, he's making his way across America to encourage us all to do more good things for ourselves, our earth, and one another.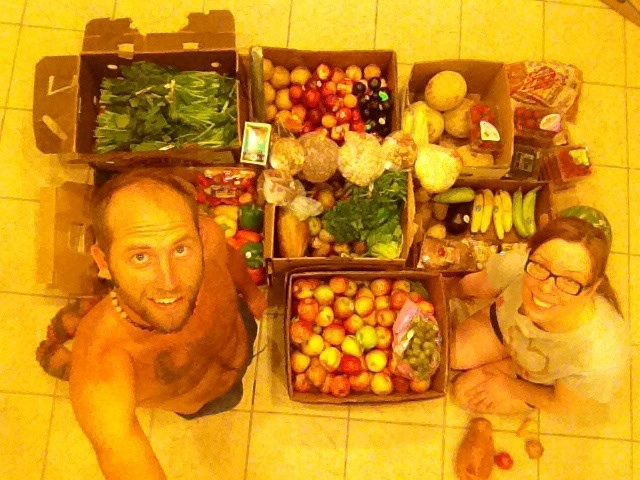 While in Phoenix, he brought awareness to the amount of perfectly good food that is thrown in dumpsters each and ever day.  Over the weekend he challenged us all to go on the longest bike ride you've ever had, and to meet strangers along the way.  And he reminded us that things as simple as a bathroom is a very nice convenience that we should not take for granted.
He's in New Mexico now and pedaling like a mad man.  He put up a new personal record for miles on Saturday:
I'm on FIRE and Mother Nature is on my side!
I pedaled 138 miles barefoot on my bamboo bicycle, fueled 100% by natural, unpackaged food. That's a new record for me by 30 miles! It's exciting and reassuring to see what the body can do when you have a friendship with nature. Thanks for providing earth!

– Rob Greenfield
Bike2Power Powers Rob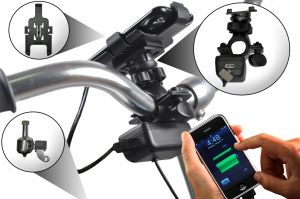 I seem to talk about Bike2Power quite a bit, and even more now that they are sponsoring and supporting Rob on his ride across the US.  But they are more than a sponsor, they are a wonderful cycling company who is a pleasure to work with.  If you don't know who they are, here's a brief overview of Bike2Power:
Bike2Power supply Bicycle USB Chargers and more.  Their products are a fun, green, and FREE way to charge your smart phones while cycling.  They charge bike lights, cameras, and mp3 players too.  Your own pedal power keeping your iPhone, or HTC, or Blackberry or ??? (insert you favorite smartphone brand) charged the whole time while you cycle?  Yeah, that's pretty awesome.
Aside from that, they are all about what makes bicycling fun.  Thanks to Bike2Power for their support of Loving the Bike and the Goodfluence Tour Across America.