Grandpa Loving the Bike
If I had to search within myself and pinpoint where my love for cycling comes from, I would find it on the DNA strand that came to me courtesy of my Grandpa. There's no doubt that I got the "Loving the Bike" feeling from him, and I find it very interesting that it took me until now to realize that connection.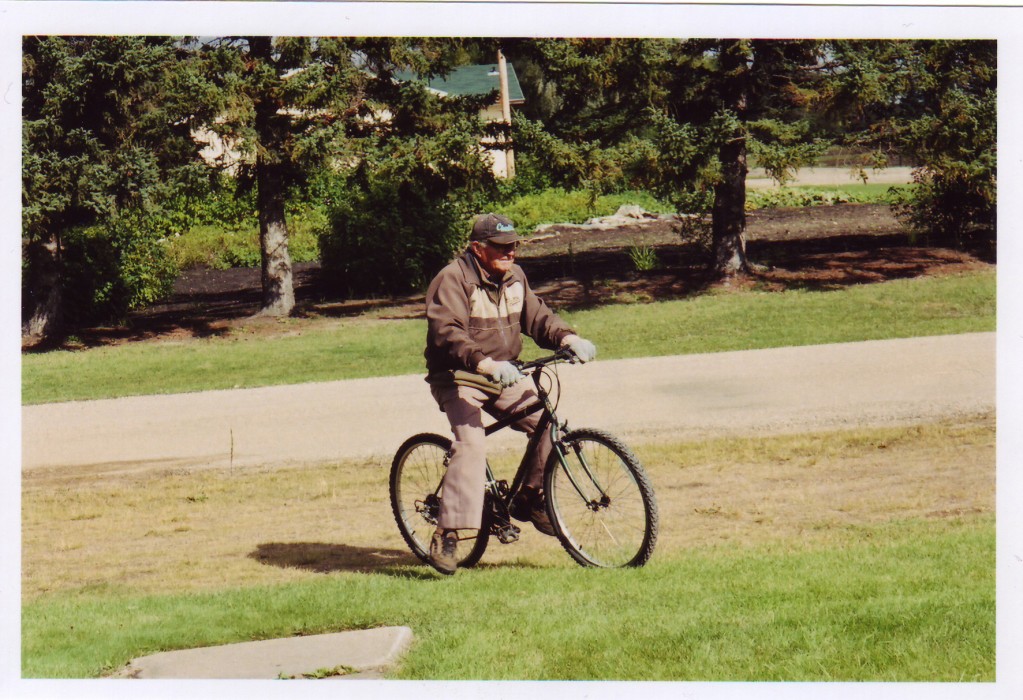 My Grandpa, Peter grew up a farmer in the ruralist of rural parts of Saskatchewan.  He spent most days on a tractor during the months that were nice enough to be on a bike. I didn't grow up being extremely close to my Grandpa, but I do remember spending time out there on the farm.  Looking back I have a lot of different memories of being out there….but, strangely enough, none of them include a vision my my Grandpa on a bike.
I'm not sure how long his cycling passion goes back, but it wasn't until just a couple years ago that I found out about his love for the bike.  My Grandpa is retired now and living in a community home in Saskatoon.  When he first moved in there a few years back, I heard stories of how he would spend a part of every day riding the stationary bike.  This was my first notion of his interest in cycling so I dug a little deeper….and was amazed at what I found out.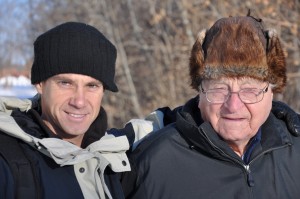 It turns out that my Grandpa loved cycling so much that when he was still living on the farm, he built himself a contraption to enable him to ride his bike inside during the winter. I wish there was a picture of this "trainer" that he built, and man would I have loved to see him on that thing.  But he would ride his bike in the summer, and then take it inside on his homemade trainer during the winter.
Oh….I guess I haven't mentioned this yet. My Grandpa is currently 98.5 years old. Still holding it together very well, and I can't help but think that it is partially due to staying active on his bike as he aged. Unfortunately he has now given the bike up, but this picture of him above is from when he was 93 years old.  I don't know about you, but I sure do hope that there are photo opportunities of me when I'm 93 and out there still Loving the Bike.