Do You Want to Get Happify'd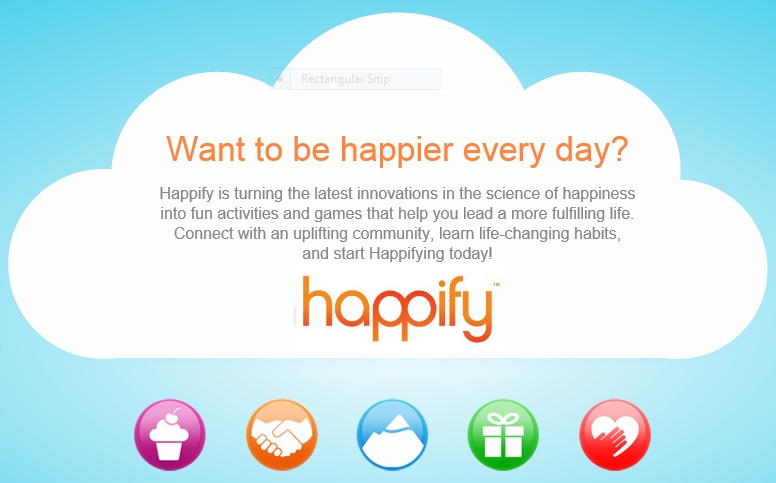 For the past few months, I've been acting as one of the Pioneers for a new social media platform called Happify.  They asked me to be one of their beta users and be part of their pre-launch testing group.
I couldn't say no to being one of the first people to use something that has the potential of being huge.  Imagine if you were one of the beta testers of Facebook or Twitter?  Yeah, I had to jump at the chance.  Oh, and my mind could definitely use some Happify-ing.
Okay, so Happify is not your typical social media deal.  This website definitely has the Make it Happen attitude.  It also is a whole lot more scientific, and requires much more work than what you're used to.  But Happify has a much bigger purpose than helping you connect and interact with others.

It was actually created and developed by people who work within the field of science, and if used properly can really help you become a happier person and achieve your dreams.  I once talked about The Happy Gene, but if you were born without it like I was….taking part in mental skills like Happify has to offer can build it up.

It's Your Turn to Join Happify:
Okay, so one of the perks of being a Happify Pioneer is having the chance to introduce this new Social Media Platform to our readers, and give you the opportunity to join.  Happify is officially now open to all of you.
Click the Happify logo on the right and it will take you to the sign up page.
If you join up, please get back to me and give your thoughts on what you think about it.