Hidden Strava Factors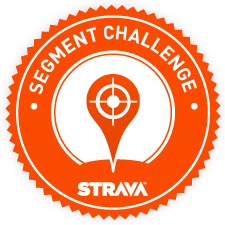 With the introduction of Strava, an ongoing virtual race is always right there waiting for you.  Yeah, Stravaholics from around the world can battle it out with other cyclists in their area any day and time they want.  But remember, there are plenty of hidden Strava factors when comparing yourself to others.
Just in case you don't know anything about Strava, let me quickly tell you that it's a site that allows you to upload and track your rides and miles.  But on top of that, it allows you to see how you've done on certain segments of your ride and ranks you according to all others who have ridden it.
Although it's great to see all the competitiveness out there, we all must remember that there's a bunch of factors that are hidden from what shows up on Strava.
In a real-time race, competitors are up against the same outside factors as all others, but with Strava that's not the case.  Here's a few of them, and how they can skew the results of your Strava segment:
Weather – Kind of a no-brainer, but if you're wanting to post up your PB on a Strava segment or grab a KOM….you're going to want to do it on a day with dry roads and a temperature that you ride best in.
Wind – This one is bigger than you may think.  The person currently holding the Strava KOM/QOM in your area may have had insanely ideal wind conditions, right?  That might be the only difference between it and what you put up.
Traffic – This factor may not be a significant thing depending on where you ride.  If you have conditions like we do here in Grenada (super narrow roads and a lot of blocked traffic), then it will often be the deciding issue.
Yeah, you've seen my video on what it's like to ride in Grenada….but it doesn't always slow me down.  But I was recently going for a PB on the Woburn Loop, and after a couple miles of climbing as fast as I can I lost it due to blocked traffic on the decent.
Goats? – Yeah, goats.  Once again, this might not be an issue where you ride, but over here we deal with all sorts of things on the road.  Goat, sheep, stray dogs, mongoose, pedestrians (people are always walking on the road and often don't look behind them when crossing the street).  We have it all…..and any one of these things can totally slow down an otherwise perfectly put together segment.
Age – Unless you are a Strava Premium member, you're not able to distinguish between age groups for the segments.  That means if you're a mid 40's dude like me, you're going up against those 20 something whipper-snappers.  But it also means that when you take a KOM away from them, you can gloat just that little bit more knowing that you're twice their age and you kicked their ass.
 What else?  What outside factors do you feel can be the difference between a Strava personal best and just another segment?  Let's hear it.