How Important Are Speed And Endurance To You?
We all ride for different reasons. Some of us are fair weather cyclists. Others live for the competitive community serious cycling can bring. Whether you just ride for your daily commute, or you spend the whole weekend cycling one hundred miles per day, it's a great way to keep your body in shape. So how important is improvement to you? Do you want to be faster or build your stamina for endurance?
If you have a computer on your bike, or you use a fitness watch, you probably already know what kind of speed you're pushing on your favorite routes. You might be satisfied with maintaining that or you may be working to shave a few seconds off each time you head out. Of course, there are several ways you can improve your speed without having to do too much extra work.
The bicycle should be light and responsive. But it needs to be solid enough to take the pounding you're giving it as a racer. There are plenty of excellent brands out there but every bike is different. Most people buy their bicycles in bits. The frame from one place, the wheels from another. And the gear system may be poached from an old favorite. Plenty of cycling enthusiasts have started to earn a good living by putting custom bikes together from top end components.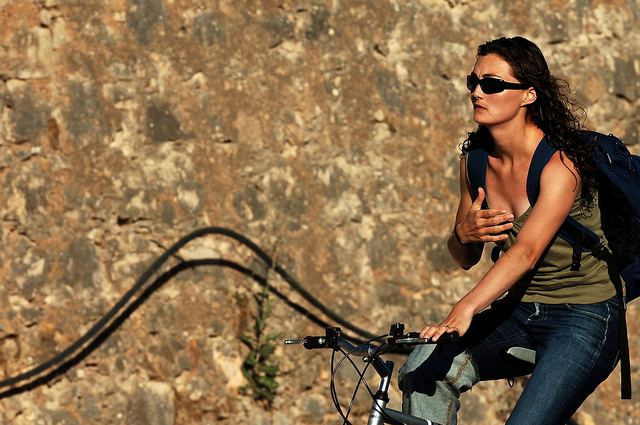 Your clothing will also make a huge difference. Keep streamlined but free to move. Make sure the skin can breathe so you don't overheat or become slippery from sweat. Gloves, shoes and helmet, can also all make a difference to your time. Of course, if you're commuting, you may also need a good backpack that won't slow you down.
Endurance requires some extra time off the bike. Start with your endurance cycling nutrition requirements. You want energy that releases slowly throughout the day, and hydration that lasts. You may need to pack extra water and energy bars on the bike as well, so consider the best storage solutions for this. The weather can change completely over just twenty miles. How can you protect yourself against unpredictable changes? Planned routes with stops can help.
Stretching and weight training can also help improve your stamina. The muscles need to be flexible to keep performing the same repetitive motions. Toning and bulking are two very different things. You want to be sleek and toned as an endurance cyclist. Strength is an asset but not to the point of increasing your weight substantially. Cycling offers repetitive movements rather than the full body workout you might need for all-round fitness and stamina.
If you're serious about improving your speed and endurance, these tips will certainly help. But many people cycle for pleasure. The calories burned and distance travelled isn't always the most important thing. Sometimes the slower pace to enjoy the scenery could be just the thing to start the day right. And it's certainly the better option than staring out of your car windscreen at the back end of another stationary car! Make cycling your pleasure and passion today.