How to Prevent Misfiring on your Clip-In
It doesn't matter if you're a seasoned pro or just getting used to your clipless pedals, you've no doubt experienced some misfiring of your clip-in.  You pedal off from a red light, go to jam your shoe into the pedal, and either totally slip off or continue trying to stab it into place.  Yeah, it happens and at that moment you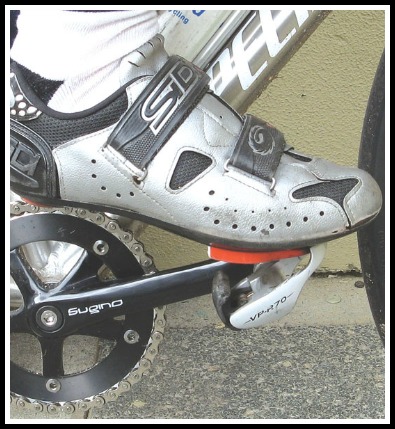 feel like everyone around you is watching your every move.
I may not be a coach, but I do have a few tips on how you can make sure that the misfire doesn't happen very often…or not at all.  I've also put together a little video with a first hand look at how you can put these into plan when starting off from a flat, downhill, or uphill position.
For those of you who don't currently use clipless pedals or know what they are, be sure to have a listen to the podcast link posted at the bottom of this article and Victor will explain it all to you.  For the rest of you who are using clipless pedals and looking for some pointers on how to consistently clip-in….here we go.
Tips for Clipping in Effectively
Proper Pedals – Not all clipless pedals are created equally.  For example, lightweight cyclists (under 140 pounds) like me can often have a hard time with regular clipless pedals making it tough to clip-in and out.  Upon the suggestion of my cycling guru pal, Victor, I switched from what I was previously using to the Look (Keo Easy) pedals and did it ever make a difference in my ease of getting in and out of the pedal.  There are several companies making pedals specifically for lightweights so be sure and get some if you fall into this category.
Confidence – Like many things, if you're confident in your ability to clip in you are going to succeed.  Stay calm and relaxed.  When you kick off from the starting position, don't worry about other riders or people looking at you and just focus on what you're doing and get clipped in.
Starting Position – To get your initial roll going before you clip in, start with your weaker (more uncoordinated) side already clipped in and placed around the 10 o'clock position of your crank.  Upon taking off, kick with a strong pedal-stroke of that foot that was already clipped in so that you have forward momentum and can lock in your other foot before slowing down and starting to wobble.
Strong Posture – As you start off, bring your hips forward and put your body in a nice strong posture.  This will enable you to look down and spot your pedal more easily and put you in a position to lock your shoe into place. (More on this in the video)
Practice – Go outside and practice clipping in until you feel natural at it.  Practice on flat terrain as well as uphill and downhill starts.  If you're shy and don't want people seeing you, then use an indoor trainer if you want.
[youtube]http://www.youtube.com/watch?v=HIf2QBmCj6M[/youtube]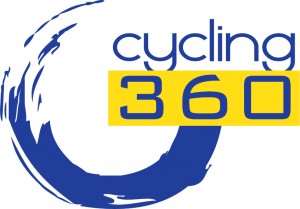 More Information on Clipless Pedals
For more on clipless pedals including transitioning into them, replacing cleats, alternatives, and more….have a listen to our Cycling 360 Podcast about everything you wanted to know about them.
Podcast: Play in new window | Download