If For No Other Reason, This is Why You Should Respect Lance Armstrong
Okay, so he might have had a very large ego and took drugs along with pretty much all his competitors….but I still say all the good things Lance Armstrong did for cycling and cancer patients is more than enough to warrant respect.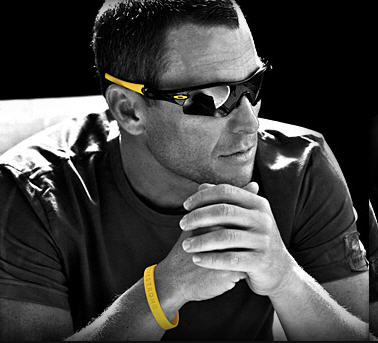 This is one of those topics where most people seem to have a definite opinion one way or the other. You probably either love or hate Lance and all he stands for.
I'm not going to put together a long winded post loaded about why I feel Lance should be respected.  There are a lot of reason, but for now  I'm simply going to tell you about a guy I saw cycling a few years back while on one of my LiveSTRONG Challenge rides.
There are countless cancer survivors who take part in the challenge each year, and every single one of them is incredible.  But there was one cyclist who left my jaw hanging, and I'm pretty sure it's still laying on the backroads of Austin.
He had one leg.  Nope, not even a prosthetic.  He was on his road bike and pedaled all 100 miles by cranking that one leg around and around.  I may be wrong, but as I looked at this guy my thoughts went to Lance Armstrong and how something he created provided the motivation for the impossible to happen.
Knowing that Lance's actions were at least in some way responsible for what this one legged cyclist achieved is enough for me all on its own.  Get over the doping, scandal, and all the rest.  Respect this cycling champion and cancer kicking warrior for what he has done for humanity.