Bicycle Iron Case For Airline (and Vehicle) Transportation
There are countless articles and videos telling you how to pack up your bike, and which bike cases are best for transportation…but I'd like to go over a few of the more subtle details.
The good folks at Tricosports recently sent me an Iron Case to use for my bike traveling needs.  It came at a good time because this gypsy cyclist is zipping around all over the place between now and November….so the Iron Case is going to get a good workout.
Like I said, there are hundreds of great articles out there telling you about what bike travel case is best, how to properly pack your bike into one of them, and many other recommendations on how to best transport your bike when travelling.  But for the purpose of this review, I wanted to focus on a few things that aren't generally discussed in other bike travel case articles.
Getting Your Bike to the Airport
Okay, so you've successfully packed up your bike and it's ready for the airline baggage staff to gently place your bike on the plane (uh….yeah).  But getting your bike case to the airport is definitely something to think about as well.  The Iron Case measures in at 47″ x 30.5″ x 10.5″ which just happens to be the perfect size to fit nicely in a standard SUV.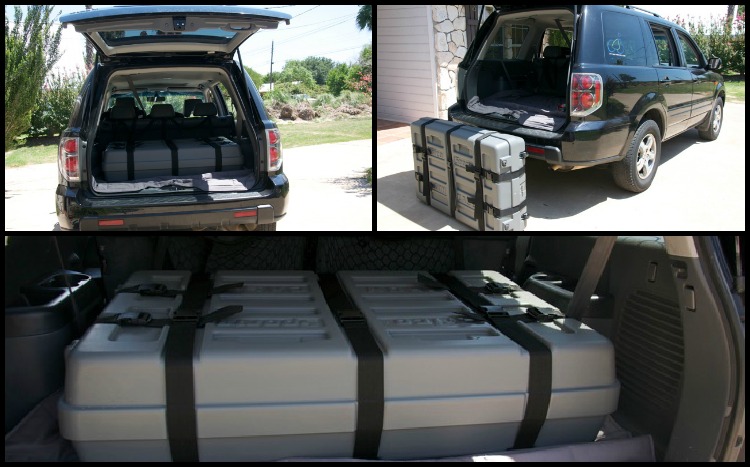 Laying it flat in the back of my Honda Pilot still provides plenty of room to pile on all other luggage without having to flip down the back seats.  If you don't have a vehicle big enough for your travel case, you'll want to arrange for a taxi, shuttle, or friend who can fit the bike case into their vehicle.
Optional Ways to Transport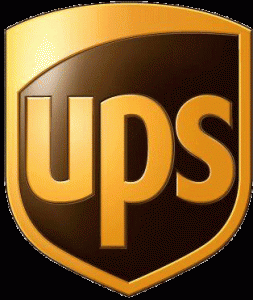 With the continually increasing fees associated with taking your bike on an airline, you might want to look into other options for getting your bike to your travel destination.  If you're traveling within North America, you could always courier your bike travel case. Sending it to the address you will be staying, or a nearby bike shop will allow you to avoid the airline baggage handlers and might possibly be cheaper than taking it with you on the plane.  Shipping it internationally is also an option, but could amount to a large courier bill.
The Iron Case is designed to meet UPS shipping regulations, so you're good to go if you use this method.  This option also takes getting your bike to the airport out of the equation, and will make your trip to catch the plane so much simpler.
Bike Frame Size
If you're short like me, you'll have no worries in having your bike fit properly in any of the travel bike cases out there.  The Iron Case is definitely not one of the smallest cases on the market, but even this one recommends it for use with a road frame no bigger than 53cm.
So before purchasing an Iron Case or any other option, you'll want to make sure your road, mountain, urban, or whatever bike will fit in the case.
Wheels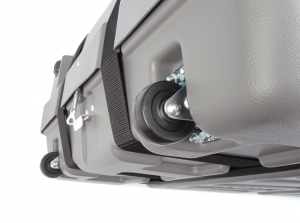 Even if you're transporting an ultra-light road bike, the weight of it in a travel case can start slowing you down if you have to carry it any significant amount of distance.  The Iron Case has wheels so it can easily be rolled along behind you while walking.  I used to transport my bike in a cardboard bike box, and carrying it around sure did get old after a little while.
Strength to Weight Ratio
We've talked about how the Strength (Power) to Weight Ratio can help a cyclist's performance and hill climbing, but this ratio is also important for your bike travel case as well.
The Iron Case has a Polycarbonate Triconium shell which provides a very high strength to weight ratio for external protection (I don't even want to think of what happens to my bike after I've checked it in for the flight).
Video on How to Pack Your Iron Case
Tricosports has a nice video about how to properly pack up your Iron Case, so if you go with this option be sure to have a look before packing it the first time yourself.
[youtube]http://www.youtube.com/watch?v=iOJUPzDZ4jE[/youtube]
For more on the Iron Case and which dealers carry it in your area, please visit them at www.tricosports.com.