It's All in the Tongue
Let me start off by saying there is no scientific proof or any cycling research that has been done on this one, but what I'm about to share with you just might pull you through some tough riding.
Ever since I can remember, I've been subconsciously using a little breathing technique at times when I'm out for a ride.  It seems like it kicks in when I'm really pushing it and need a little kick to get me through.  It just sort of became something that I started doing, but I'm telling you….it really seems to help me catch my breath and give me the energy I need to keep going.
I've never researched it so, who knows…maybe this is actually something that athletes actually do. But I've never heard of anyone else doing this, so for now I'll patent it as my own.
Okay, enough with the rambling….here it is.  If you're looking for something to give your lungs and body the extra push it needs when out suffering on a ride, give this a try.
"The Loving the Bike Secret Tongue Breathing Technique"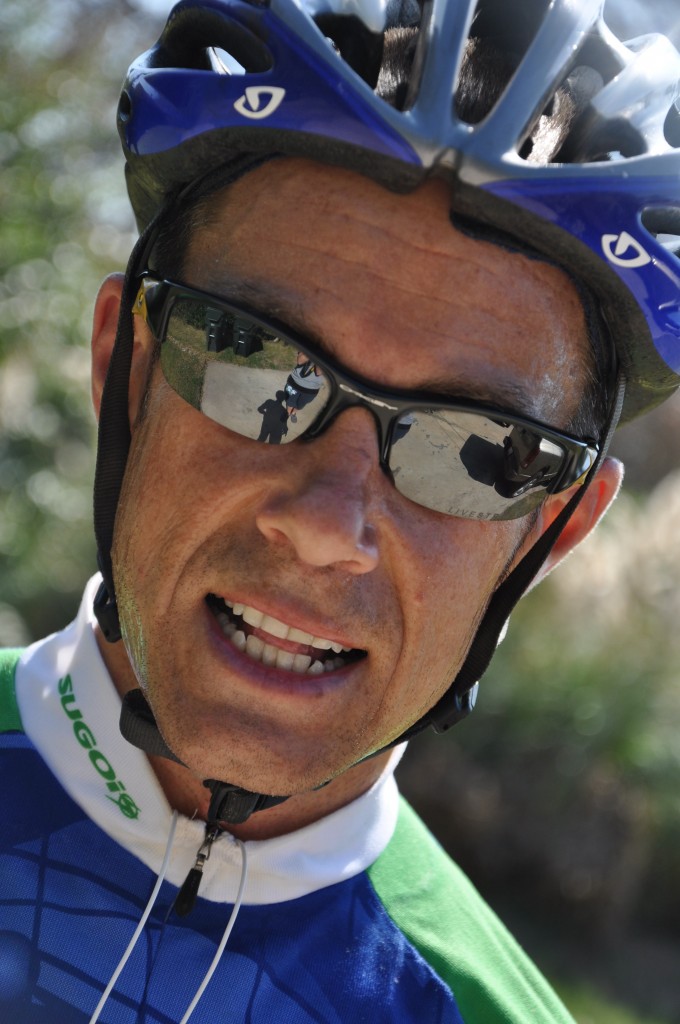 It's hard to see what I'm actually doing in this picture, so let me give you the run down.  There's really not much to it. Simply curl up your tongue so that the tip is touching the back of your top two front teeth, and be sure to keep your mouth open slightly.  Breath in and out through your mouth for a little while….Yep, that's it.
My reasoning for why it works is because the wind is absorbed through the bottom of the tongue and this hot spot sends it instantly to the rest of your body. Hey, but don't go knocking holes in my theory….I've got nothing to back that up.  Maybe it's psychological….maybe I actually stumbled upon something that will create a better cyclist.  I'm not sure.  But I do know that I catch myself doing this on pretty much every single ride, and I can totally see an instant change in the way I feel.
Give it a try and let me know if it works for you as well.