Liberty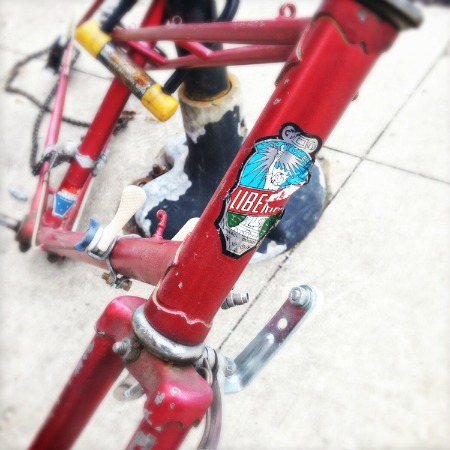 They're on almost every block in my neighborhood. Abandoned bikes, stripped of usable parts. Laying on their side with rusted and broken chains. Wheels long gone.
But why? Why are they left to die a slow death, chained to lamp posts and fences, parking meters and bike racks?
Did the owner lose the key to the lock? Move away? Wake up hung over and forget where it was left the night before?
And why was it left outside to begin with? Left to be picked apart like a carcass on a desert road. Do these owners not feel about their bikes the way I do mine? Unfathomable.
So I pass these lonely bikes, noticing what's left. Often they have ironic names like Free Spirit, Destroyer, and Roadmaster. And this one, bearing the name Liberty.
And I stop to take photos, because even in this deteriorated state, there's something about these skeletal remains that appeals to me. Road miles and Midwest winters mar the surface and give these once vibrant frames character. I try to imagine how it once was.
Unfortunately for this bike, the owner chose death over liberty.
I shall never understand.