bing.com's Week of Riding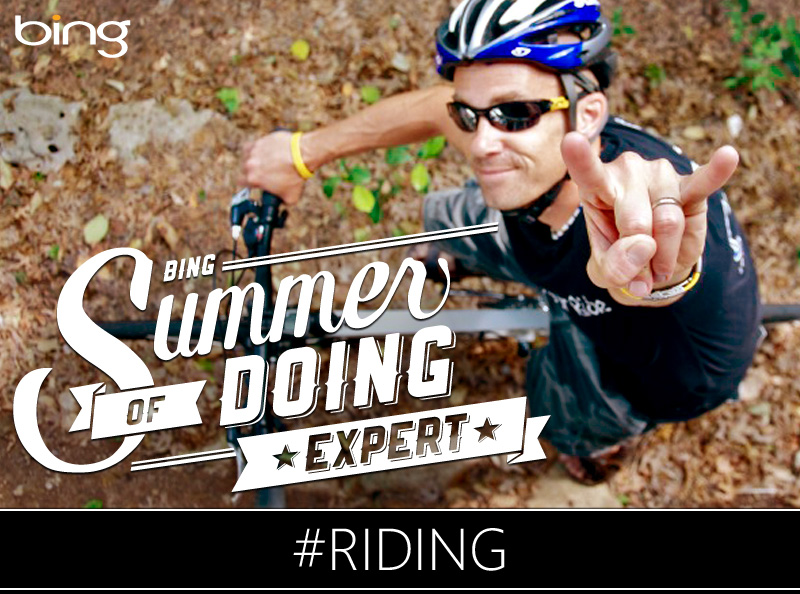 In the true spirit of Make it Happen Monday, we're kicking off this week like a fired up Rockstar.  Not only has Bing.com labeled this the "Week of Riding" for their Summer of Doing promotion, but they have brought me and Loving the Bike on as their expert for the subject.
As you can probably imagine, I am totally stoked about being asked to help them out with this and it goes to show that if you continuously focus on reaching your goals….you totally can Make it Happen.
During this Week of Riding at bing.com, we'll be focusing on people who are new to the world of cycling and providing all the ammunition we can to get them out there Loving the Bike.  So strap on your helmets and get ready for a great week of bikey goodness and cycling information.
For more information on what bing's Summer of Doing is all about, head over to bing.com/doing.
Life Emulating a Bike Ride
To get things started, today's post features ways in which life emulates riding a bike.  I thought it would be a cool topic to share with people new to the ways of the bike, but also something that all the hardcore cycling junkies could relate to as well.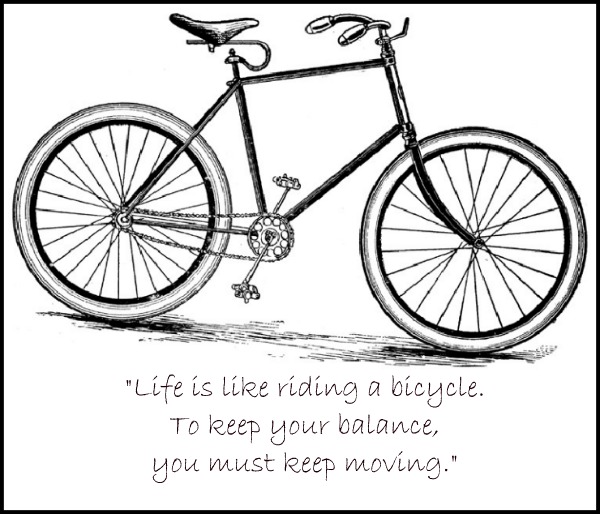 How would you say that your life emulates riding a bike?  We've all read the famous quote by Albert Einstein, and with words like this there's no denying that this dude was a true genius.  I asked this question about life and bikes on Twitter a couple of weeks ago, and there were some fantastic responses….but now it's my turn to talk about how my life is like riding a bike.
If there is one thing that I've learned over the past few months, it's that all things are fragile.  Adding that to my belief that nothing should ever be taken for granted has put me in the mind frame of how life can so easily mimic a bike ride.
I've seen how even something that is considered rock solid and un-breakable, can be held together by a string at times…..just like that unexpected shifter cable break that happens in the middle of a great ride.
I've experienced the fact that incredible focus and attention must be put towards a situation that shakes up a previously smooth situation….just like a rider has to do when cycling along rocky or bumpy terrain.
Life takes a considerable amount of balance and just like when on a bike, you have to shift this balance to go along with the situations and conditions you face on your ride.
But just like when you fall off your bike, get a flat, or find yourself lost while checking out a new route….you do the same thing you do in life.  You jump back on, fix what isn't working right, and journey along and get help from others to put you back on track.
I've often said that this Loving the Bike site is about life and bikes….and doesn't everything in life revolve around the bike?  Not only does it revolve around the bike, but most of my life occurrences can be compared to riding a bike.  By doing that, I only have to remember the tagline to this website – Enjoy Your Ride – and all of a sudden everything makes sense once again.
So how does your life emulate riding a bike?