Life Happens While You're Making Other Plans
In my opinion, this Lennon quote is the simplest and most accurate depiction of life ever put down in words.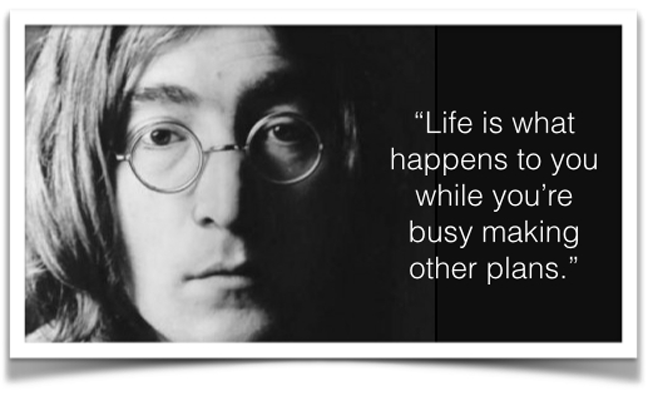 Yeah, we're all so busy.  We all have a bunch of things on our mind and dreams we wish to fulfill…..but along the way life is happening each and every day.
This is not a negative quote in my opinion, but an eye opener to the fact that our days are meant to be filled with the things we love.  To not put things off until tomorrow.  To live in the moment and enjoy every second of it.
Because, at the end of the day….that day is your life.
So you love cycling, huh?  Celebrate it and make your ride a priority in your life.  Surround yourself with bikey things and bikey people.
Now I know you love your Family.  Spend valuable moments together each day.  Don't let your "I'm busy" or "I have too much to do" get in the way of those most important to you.
Days become months.  Months become years.  All of a sudden, life isn't just happening…..it's happened.
Do it Now.  #MakeitHappen.