Lifestyle Hacking Makes Me Happy
This post was inspired by the coolest 13-year-old I know….his name is Logan LaPlante and he's the creator of what he calls Hackschooling.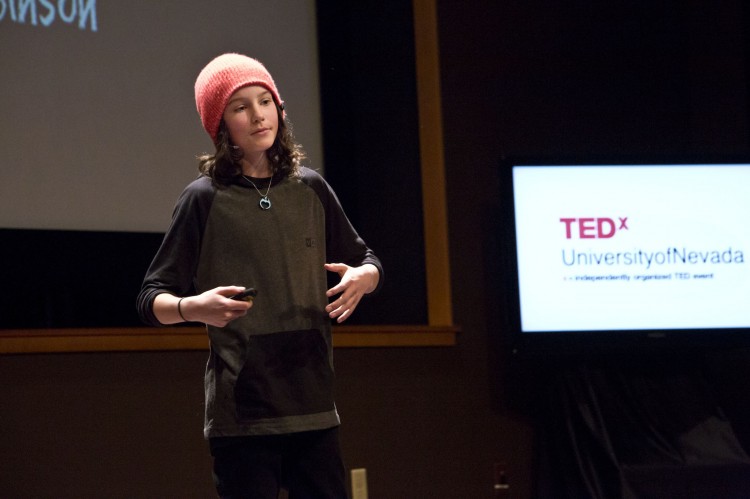 If I was still a kid going to school, I would most definitely be asking my Parents if I could follow in Logan's footsteps and be a Hackschooler just like him.  I'm totally serious that these thoughts did just go through my head, but then it hit me.  I may not be a hackschooler, but I'm someone motivated by lifestyle, and just realized that I'm a Lifestyle Hacker.
Let's back it up just a little bit.  Logan is a 13-year-old who recently gave a TED Talk called "Hackschooling Makes Me Happy".  I'm including the video right here for you to watch, it is well deserving of your time to sit down and hear what Logan has to say.
[youtuber youtube='http://www.youtube.com/watch?v=h11u3vtcpaY']
Logan is definitely a Make it Happen kind of guy and his viewpoints on life and learning is what makes me feel so instantly connected to him.  I dig this kid so much that I contacted his parents and arranged for him to have a video Skype conversation with me and my kids.  We had a great time with Logan and really enjoyed getting to know them.  We'll be having more conversations with them in the future, and hope to meet up with them in real life as well.
Okay, so all of this got me thinking about my life and how I should be considering myself a Lifestyle Hacker (yeah, these thoughts came to me while riding my bike).
I wanted to live in the Caribbean, but I didn't have a job offer or suitcase of money to get me living there full-time.  Pretty much all the expats that I know of who live in the islands are either extremely wealthy or have a great paying job that took them there.  But I hacked the system and for the second time in my life I'm living in the Caribbean.  No job offer and no money tree to shake (I'm still working at acquiring the money tree).
Between our episodes of living in the Caribbean, we lived in Austin Texas.  Being a Canadian, it's not all that easy to just pick up and go live in the USA.  But I hacked into it once again and our Family was able to live there for a few years….and most of the time we were there, I didn't really even have a US based job.  A Lifestyle Hacking success story, indeed.
The more I thought about it, the more I realized that me and my Family hack into the Lifestyle we dream to have quite often.  Like I've said many times before….I may not be a Millionaire, but I'm living the Million dollar lifestyle.  I've done it by hacking the system and finding alternative ways to achieve things.
So here's to Hackschooling, Lifestyle Hacking, and doing what you need to do in order to Make it Happen and Create Your Own Lifestyle.