Living Without a Drivers License
I have huge respect for anyone Living Car-Less or Car-Light, so imagine how I feel about someone who has lived their life without a personal driver's license.  Actually, it could almost be described as a feeling of jealousy because I wish I could say the same for myself.  To be honest, it's a strange concept to wrap my head around, even for me.  I think doing everything by bike (or public transport) is incredible, but can someone really make their way through life without ever having their own driver's license, and without driving a car?  Well, Mark Beaconsfield and Ryan van Duzer have done just that.
Mark Beaconsfield – Melbourne, Australia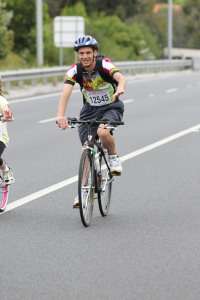 "When people ask me why I chose to live car-free, I can't really answer.  I didn't choose to, it just happened.  Sure, I could give the usual answers – It keeps me fit. It's good for the environment. It saves me money – But they are not the reasons.  Those are just happy side effects.
When I was 16. I did the usual teenage thing.  I got a learners permit and was going to learn to drive, but then simply didn't do it.  I can't remember exactly why, but I just never decided to get my license.
I am lucky enough to live in a city that has fairly good public transport, and is also easy to get around by bike (or a combination of both).  There are times when a car is needed, and in these instances, I thank my family and friends for their help.  I guess, a car-free life chose me.   And I have never regretted it."
– mark Beaconsfield
Ryan van Duzer – Boulder, CO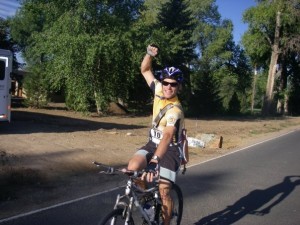 "When I turned 16 all my friends got cars but I kept on riding my bike.  At the time it was an economical decision because I didn't have the money for a car.  But as time went on I became more environmentally conscious and decided to keep riding in an effort to have one less car on the road.
I've created a life where I don't need a car, even when it's snowy I can figure it out by taking the bus.  I ride everywhere I go, the grocery store, mom's house and across the USA.  I recently got my license (at age 32) but only for a job…and I've barely driven since taking the test…so if you see me behind the wheel anytime soon…watch out!"
– Ryan van Duzer
Who else out there is living a driver's license free life?  Are you…or do you know of someone?  Let's celebrate these achievements by including their name and story in the comments section.  Let's also celebrate what Mark and Ryan have accomplished by leaving your remarks below as well.