Lola's Journey

7 amateur cyclists are taking part in a mammoth challenge for one special little girl with cerebral palsy
Today marks day 2 of a charity cycle ride from Edinburgh in Scotland to Dover in the south east of England – around 500 miles of riding in just 5 days! The ride is to raise funds for Lola Stockdale was born cord prolapsed and was starved of oxygen for 50 minutes.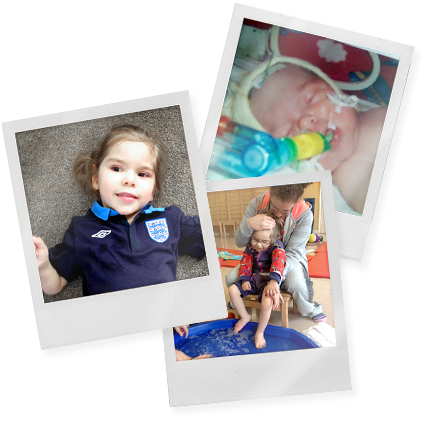 This resulted in her having cerebral vision, cerebral palsy and developmental issues, and her family is now trying to raise enough money – approximately £100,000 – for her to have stem cell therapy to help improve her quality of living.
Police Officer Warren Beadle of Kent Police is a close friend of Lola's family after serving in the Army with her father, Noel, 14 years ago. He was so touched by the little girl's bravery he decided to organise an epic 500-mile cycle ride to help raise the cash for her therapy. 
PC Beadle said: "When I met Lola I was overwhelmed by what a sweet young girl she is and how the whole family pull together to care for her. Noel works long hours for a multinational building company and Lola's mother, Kelly, works tirelessly to look after Lola and their two other children. The way they carry on regardless of the hardships and always seem to have a smile on their faces, is inspirational. They are an optimistic and hardworking family who deserve all the support we can give them."
This is a great cause and I was originally supposed to be on this ride with the rest of the guys but unfortunately had to pull out some time ago. I'm sure you all know people who are as tough and deserving as Lola and her family, but if you would like to donate, you can find the details here on the Lola's Journey website. You can also follow their progress on their Facebook page here.
GOOD LUCK GUYS!