Lola's Journey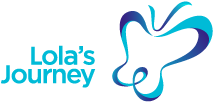 There comes a time in every cyclists life where stage racing seems the most beautiful and awe-inspiring way of making a living.  The scream of the crowd, the podium girls, the adrenalin and the mammoth, super-human efforts needed to achieve your goals mean that even whilst wearing very tight clothing and talking about shaven legs, nobody can deny how bloomin tough you are.
So what happens when you remove all those desirable things?  Millions of people every year take on and complete cycling endurance challenges and there is never the prospect of a screaming crowd of kisses on the cheek from a couple of girls in corporate clothing.  Charity does funny things to people and I'm proud to say I will become one of those to go soft in the old noggin-box next April when I take on a challenge on behalf of 'Lola's Journey'.
A group of colleagues and I will be riding from Edinburgh in Scotland all the way to Dover in the South East of England over 5 days.  At approximately 100 miles per day it will be by far the biggest challenge I have taken on a bike but everyone taking on the challenge has got one thing in the back of their mind. The cause.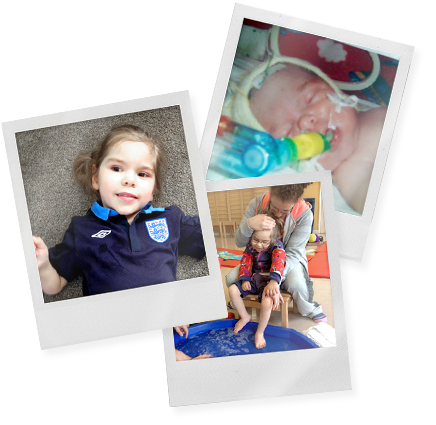 Lola was born cord prolapsed and was starved of oxygen for 50 minutes.  This has resulted in Lola having four limb cerebral palsy, global development delay and cerebral vision.

When Lola was first born the doctors were ready to give up on her.  To the extent that they even asked me if I would still like my baby as they were reluctant to feed her and didn't want to give her the start in life she deserved.

Lola has had a tough ride but she has achieved so much in her first few years of her life.  Lola started to breath by her self after a week of life, something that the doctors didn't think she would ever do and were willing to turn off her life support.  By the time she was 14 months she began to eat three meals a day orally.  Although this is still very difficult for her to do she manages well.  As Lola is now getting stronger and is determined to try more things I would like to raise money to help her achieve her full potential in life.

With your help I am determined to raise money to give Lola stem cell treatment.  This is an operation that introduces new cells into damaged tissue.  Many medical researchers believe that stem cell treatments have the potential to change injury as it has the ability of to self renew and potentially replace damaged areas, with minimal risk of rejection and side effects.

This operation has helped many cerebral palsy children have a better quality of life and I would like Lola to have the same and give her the opportunities to reach her full potential which she was denied of from the beginning.
It might not be stage racing as such but I'm sure there will be a little rivalry between us all and never before will more street signs have been sprinted for!  Over the coming months I'll be upping my training and thrusting a sponsorship form under anyone who stands still long enough.  As a bunch of amateurs who are organising the whole thing ourselves we'd love to hear from anyone if they can assist us.  Training ideas, similar experiences (good and bad!), stories, tips and hints on how to make it as enjoyable as possible.  A lot of the finer details of the ride are still to be ironed out but I will bring you updates on our challenge as we get closer to the date.
Stevie