Look Who's Loving the Bike: Facebook Edition
We love hearing about people's cycling memories, and we often include those thoughts in something called "Look Who's Loving the Bike".  A couple of weeks ago there was a great discussion over at Cycling Shorts Facebook Page, and here is what some of the people had to say.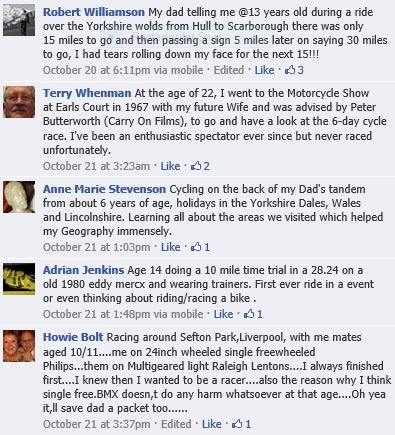 I Love It.  If you'd like to share your Loving the Bike story, please send it to us through our submission page.