Look Who's Loving the Bike – January 2011

Happy New Year everyone and welcome to 2011.  At the top of each month we like to feature the amazing stories and memories of people who are loving the bike.  Please take a look at what our January 2011 lovers have to say.  We'd love to hear from you as well….feel free to submit your "Look Who's Loving the Bike" story to us at any time.
Clive Chapman – Birmingham, England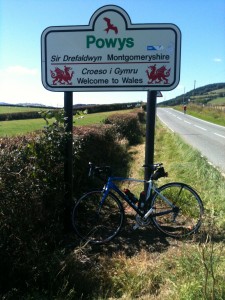 "Back in the early 80s when I was in my late teens I cycled to our family holiday in Tywyn in Wales from Birmingham with my younger brother. A total of 122 miles. We both had iron framed "racing bikes" with steel wheels and 3 speed hub gears.  It took us 12 hours, which included sheltering in a barn from a violent thunderstorm in the village of Morville, being overtaken by our parents in the family car by Caersws and finally collapsing in a heap by the River Dyfi about 15 miles short of our destination. The spot by the river was beautiful and I always remembered resting up there, indeed me and my brother often talk about that resting place when getting all nostalgic about the ride.
But eventually we did it and got to Tywyn, knackered, bedraggled but very pleased with ourselves. The main reason for the ride was to shut our old man up as he was always banging on about cycling to Sheffield to see a relative when he was a lad. That ride so he says, was on a fixie, which apparently was popular in the 1940s when he did it. So kudos to Dad who will be 79 next birthday!
Anyway, he was proud of us for the achievement and he never used the Sheffield ride to beat us with again!"
Read the whole story about Clive's riding memory at http://www.massivemtber.co.uk/?page_id=390.
Peter Heerland – Amsterdam, Netherlands
"My father was a professional a long time ago and i still remember him falling.  Always falling on the road and always wounds.   And he said to me no cycling for you. Then when i got too old to play soccer, I started cycling and now I am riding about 14,000 km per year.
I am 51 years old now and too old to be world champion road cycling, but riding with the other old guys in the Ardennen I feel like Frederico Bahamontes."
Gerry Korzi – Atlanta, GA
"Looking back, I can remember seeing someone in town with one of those "English racers". I wanted one with a passion. 40 years later I still lust after new models.  I still miss the days when I didn't have to change close to ride my bike, the tires never needed air and the chain didn't rust.
Bikes have and always will represent a certain kind a freedom known only to those that ride.  Think back when you were a kid.  See, you remember."
Karen Carter – East Lancashire, UK
"My earliest cycling memory is borrowing my sisters trike (aged 3ish) and hitting a lamppost!"
Carola Everts – The Netherlands
"Our favorite cycling moment of 2010 has to be our 'meeting' with Lance Armstrong last summer in Rotterdam. After having seen the Tour de France on television already so many times, it became a dream to finally experience the big ride for real. This year, with the Grand Départ in our home country the Netherlands, it was a chance of a lifetime. One that would be even better than expected. It all started with some voluntary work for the organization. Thanks to a crew shirt, VIP card and friendly chat with one of the stewards, we ended up in the area where all the team buses were parked and all the riders prepared for their first ride, a time trial in the city of Rotterdam. Next target: meet 'the Shack's and it's 'Boss'. Many people have an opinion, but to us Lance Armstrong is one of the most inspiring athletes. So seeing him do his thing was another thing on our wish list. No sooner said than done. Our favorite cycling moment of 2010 was when Lance Armstrong was telling his story to a bunch of very excited journalists about his race against the clock and we where standing in front. We weren't  journalists and we weren't supposed to get this close, but this was really the last thing we could care about. Sometimes it's just a matter of being at the right time, at the right place:
The interview with Lance can be seen right here.
Shelly Mossey – New York, NY
"As a teenager I lived in flushing Queens and would drive to Rockaway beach by car about 12 miles ea way.The traffic became so bad that one day I biked it. It took me the same amount of time on the bike as the car…..so I never drove it again and started riding everywhere in NYC to this day, 35 years later."
Read more about Shelly's Human Powered Mobility at his site: Urban Mobility Project's Battery Park City, NY.