Looking Good on the Bike
What are your thoughts when it comes to cycling clothing and fashion?  Are you concerned about having a perfectly matching kit each time you're out on the bike, or are you cool with wearing whatever you happen to have around.  Maybe you even make sure you're always color-coordinated with your bike each ride as well.
When I first started road biking, I was living in the Caribbean and I didn't have access to the latest cycling jerseys and kits.  Actually, I didn't have access to any cycling clothing at all.  I did have one pair of cycling shorts that I had picked up somewhere along the line, but they were a cheapo pair with barely any padding. I worked with what I had and generally rode with those shorts and a spandex workout top.  Once we moved from there to Austin, I had access to all the clothing I wanted….but the hefty price tags kept me in low cost shorts and spandex tops for quite a while.  Looking back at this photo below shows me that I really didn't care much about how I looked on the bike.  Whoa, I was also a bit bulkier back then as well.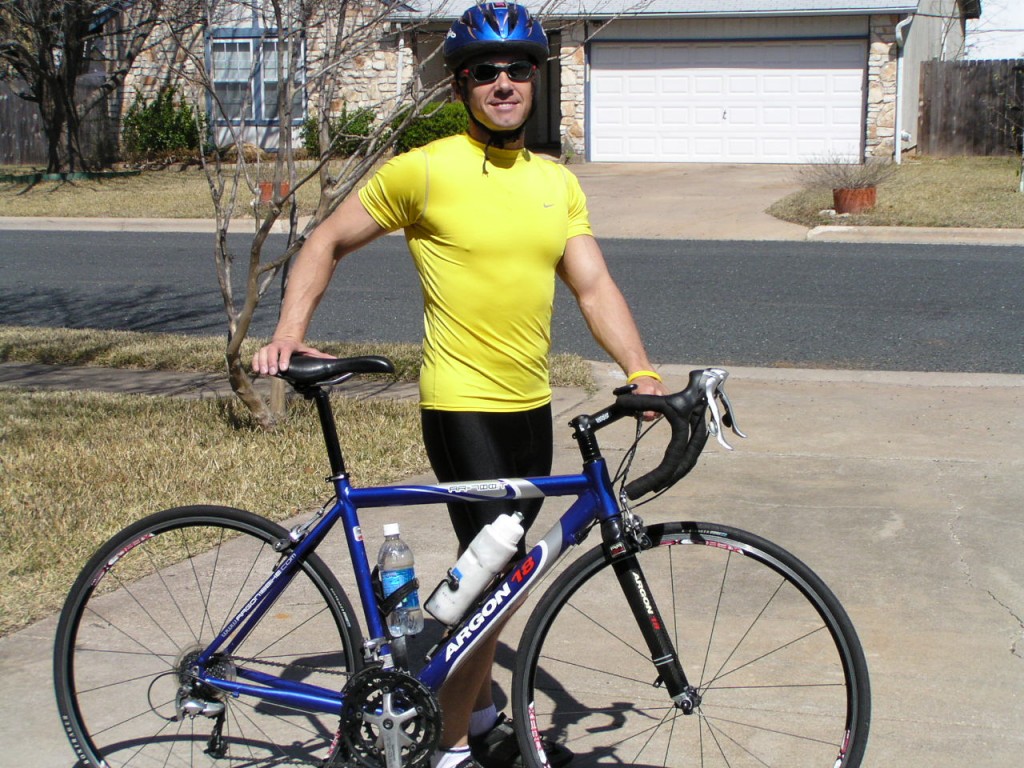 I can totally remember the first jersey I ever purchased…..It was a used jersey that I bought off a guy on Craigslist.  It smelt a little funny, but I wore it anyway and just felt cool to actually be wearing what other cyclists were wearing.  I think I still have that old stinker somewhere, but I've been able to build up my cycling wardrobe with jerseys and kits that are now sweated in only by me.  I still don't care too much how I look out there, really….but I am way more fashionable now than I used to be.  At least now I have that "road cyclist look".
How about you?  Do you accessorize with a totally matching ensemble?  Do you just wear what's clean?  Do you look like someone in the running for the "ugliest jersey" contest?  Tell us your thoughts on Looking Good on the Bike.