Loving the BITE: Nourishing Gifts for Cyclists 2014 & FREE Giveaway!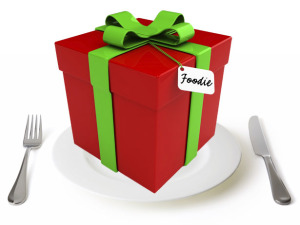 Want a nourishing gift for someone in your life? For a cyclist, athlete, or anyone, really? Here are 5 great Loving the Bite options that you can make in your own kitchen, including one awesome discount on Fuel Right Race Light for Loving the Bike readers!
Who doesn't want a delicious edible gift?!?
5 Loving the BITE Gift Options
1) For the Cyclist who wants Nourishing, Real Food Training Fuel & Drinks:
This year, we've discussed many simple, delicious, refreshing fuel options made of minimal ingredients and real foods.  In no time at all, you can whip up any of these as a gift:
Old School Fuel: Chocolate Chip Banana Bread
2) For the Cyclist who wants ready-made Recovery Snacks:
After a great ride, nothing beats a delicious recovery snack in the fridge.  Whip up any of these options for a delicious gift:
High Protein Brownies (Grain-Free, Dairy-Free)
Coconut Caramel Sauce for a Sweet Recovery
3) For the Cyclist who wants Nourishing Meals:
Training fuel doesn't mean much if a cyclist is constantly sabotaging himself or herself daily with unhealthy meals. Instead, help her stay nourished every day with these delicious and easy-to-freeze meals:
Easy Pork Vegetable Autumn Stew
Delicious Sweet Potato Black Bean Slow Cooker Stew
4) For the Cyclist who wants Nourishing Snacks:
Chocolate Chip Pumpkin Cookies
Lettuce Turnip the Beet (Beet Hummus)
Homemade Coconut Oil Dark Chocolate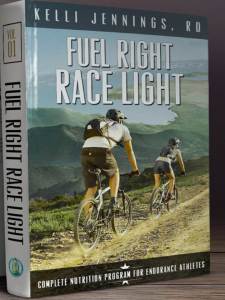 5) For the Cyclist who wants it All (Best Strength to Weight Ratio, Nourishing Meals, Whole Food Training Fuel, & More!):
If he or she wants it all, give him my Fuel Right Race Light nutrition program (ebook) or Combo Package with the 3-Day Cleansing Smoothie & 5-Cycle In-Home Workout.  These options offer a complete nutrition plan for optimal Daily Eating, Training Nutrition, Recovery, Fat Loss, Supplementation and More!  In fact, my posts, podcasts, videos, recipes, and articles are linked through the book; and it comes with a Customizable Daily Nutrition Eating Plan and Training Fuel Plan.  Through 12/25/14, get 25% off either of these plans using LTBHOLIDAY .
But, what if you want it for FREE?  Here's the FREE Giveaway part: I'm giving away one Fuel Right Race Light combo pack. Simply share this post via one (or more) of the social media buttons below AND post your comment regarding the Loving the Bite recipe you'd most want gifted to you by 5:00 pm Eastern time today (12/18/14).  I'll draw the winner Friday morning. 
Of course, with these great gift recipes, and a 25% discount, everyone's a winner this year.  Have a wonderful day!
Fuel Your Ride. Nourish Your Body. Give Good Gifts to your Cycling Friends.
image c/o forknplate.com