Loving the BITE: 5-Minute Power Breakfast Ideas
How would describe your breakfast?  Same ol' same ol'? Or POWER-PACKED and ENERGIZING?  This week, we'll keep it short and sweet, and look at 6, 5-minute or less Power Breakfasts.  No processed foods needed.  These are whole-food, high-nutrient, protein-and-fiber-packed meals.  You wouldn't expect anything less, right?
Recipes of the Week:
5-Minute Power Breakfasts to Start Your Day:
Chia Microwave Eggs: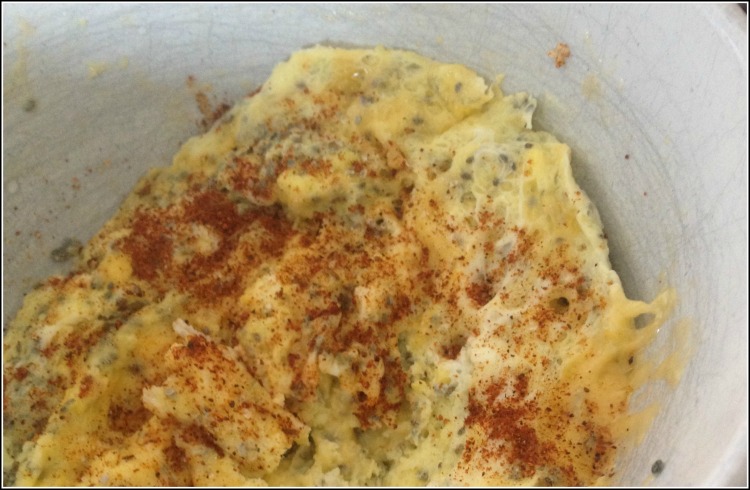 Place 2 eggs in microwave-safe bowl, and whip with them with a fork.  Add 1-2 Tbsp Chia Seeds  and mix well.  Cover loosely with plate or other cover, but nothing that snaps completely shut. Cook on high for one minute, remove and stir with fork again.  If still liquidy, cook another 30 seconds, and repeat being careful to not overcook and dry out.   Season with salt, pepper, chili pepper, salsa, or my favorite, our Wonderful Chemical-Free Homemade Taco Seasoning Mix.  Pair with a peeled grapefruit or unpeeled apple.  Got time to kill?  Go ahead and prepare these bad boys on the stove top instead, if you'd like.
Greek Yogurt Parfait: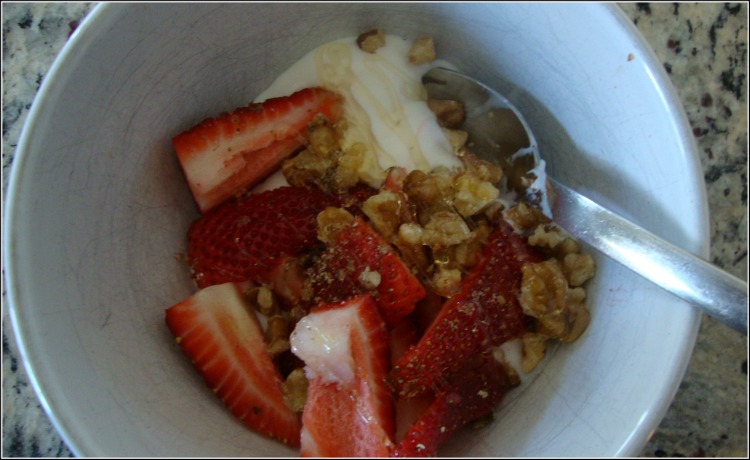 This is my breakfast of choice almost every day.  Place 3/4 cup plain Greek yogurt in a bowl.  Add ½ cup berries, 2 Tbsp nuts, and 1-2 Tbsp Chia seeds or ground flaxseeds.  Add a drizzle of organic honey, and optionally, a dash of vanilla and/or cinnamon.  Who doesn't love a parfait?
Up-and-At-'Em Smoothie: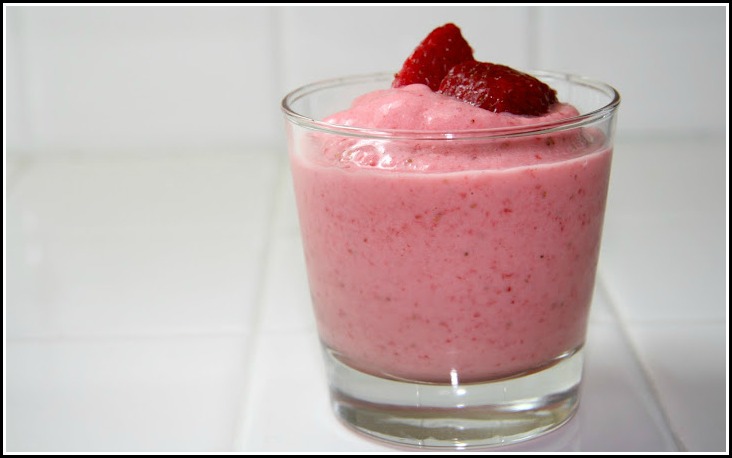 Mix 1 cup strawberries, 1 Tablespoons almond butter (or 2 Tbsp almonds), ¾ cup plain organic Greek yogurt (4 scoops PB2 or 1 scoop protien powder), 1-2 Tablespoons Chia seeds or flaxseeds,  1 cup spinach, 1-2 tsp organic honey, and ice/water as needed. Process until smooth. Don't like the mess in the morning?  Make it ahead of time and store single servings in the refrigerator for 1-3 days or in the freezer for up to 6 months (make sure to leave "headroom" in the container for freezing b/c the volume will expand).  Thaw overnight in the fridge.
Overnight Grab-n-Go Chia Oats: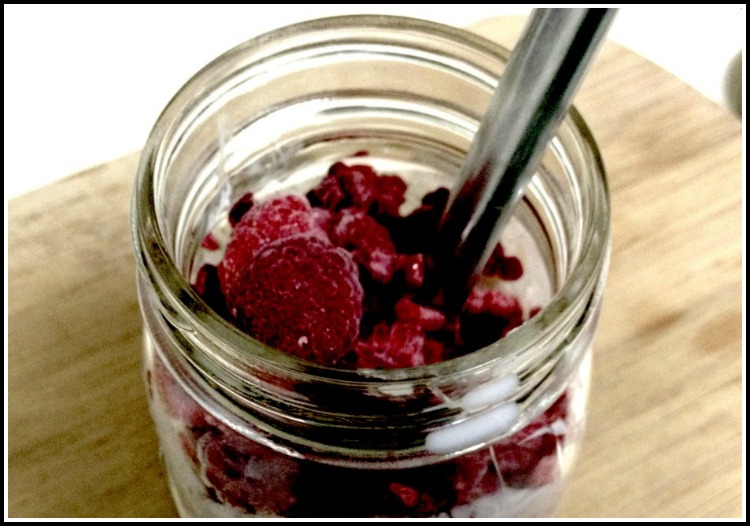 The night beforehand, place 1/4 cup uncooked old fashioned rolled oats, 1/3 cup milk (any kind), 1/3-1/2 cup Greek yogurt, 1-2 Tbsp chia seeds, 2 teaspoons real maple syrup or organic honey, and ½ cup fresh berries or other chopped fruit in a bowl or glass.  Stir well, cover and place in refrigerator overnight. Serve cold or heat up on stove-top or microwave in the morning. In the morning, grab and go!
Chocolate Milk Shake & Roll: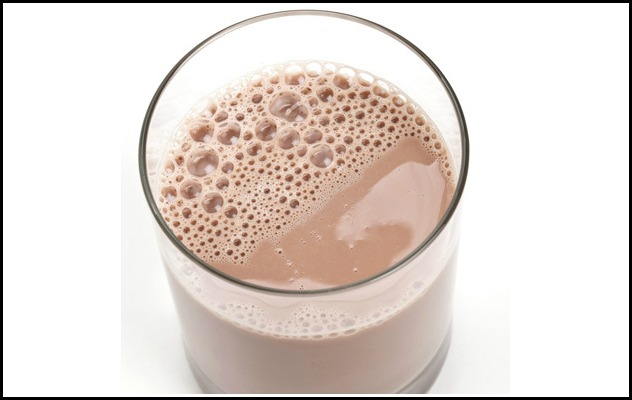 Pour 12 ounces of dairy, or non-dairy, unsweetened milk in a glass(if using non-dairy, look for milk with at least 4 grams protein per serving).  Add 1-2 Tbsp organic honey or chocolate syrup, preferably our Homemade Honey Chocolate Syrup recipe mede ahead of time (keep this stuff around – it freezes well, too).  Add 1 scoop whey or other protein powder.  Shake and Roll.
Out of the Jar and On-the Fly: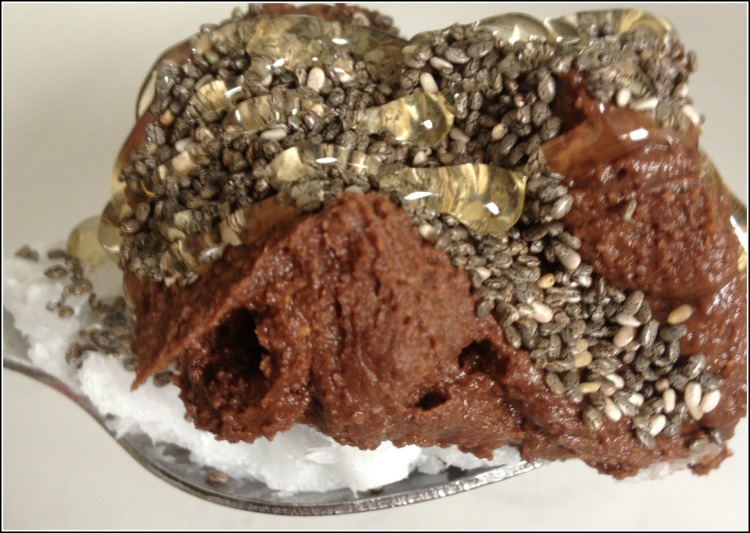 With a large spoon, scoop 1 Tbsp organic coconut oil out of a jar.  Using another spoon, scoop out 2 Tbsp natural peanut butter (I love Peanut Butter and Company Dark Chocolate Dreams PB) and place on top of the coconut oil.  Add 1 Tbsp chia seeds (over a bowl) and a drizzle of organic honey.  Eat it (yes, off the spoon) and run.
Comments:
Not enough time?  No good ideas?  Not hungry for breakfast?  We all know what excuses are like (and it ain't pretty).  I'm not going to tell you that your health and longevity absolutely depends on your eating breakfast.  But I will tell you this: you will meet your goals for energy, health, and weight, better, if you eat a breakfast low in sugar and refined carbs and high in protein and fiber.
You'll find more energy for cycling.  Less cravings for sweets.  Less snacking.  More fat burning.
And what's more, if you follow the advice to keep your dinner "light" (just protein, healthy fats, and vegetables) and skip the sweets for dessert (our pre-sleep protein shake is a better idea), you'll wake up looking forward to breakfast.
Each of these breakfast are about 300-400 calories, which is generally appropriate for most women.  Most men should add 25-50% to these amounts.  That's all I got.  Any one of these six ought to give you a kick from the get-go.  What's your idea of an optimal 5-minute or less Power Breakfast?